After you watch above videos, do let us know if you want SpeakBindas to explore the subject of Hypnotism further with such practical sessions with Swami Priyadarshi, on different topics related to Hypnotism. Do so via comment box below.
—–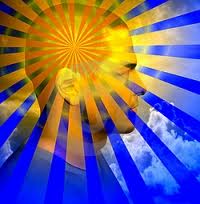 Hypnotism is something which has always made humans curious about it, mostly regarding its uncommon procedure which directly deals with subconscious mind giving hypnotic commands.
SpeakBindas consulted Swami Priyadarshi aka Sandeep K. Maniaar who practises Hypnotism for years. We requested him to introduce hypnotism in practical manner to the readers and viewers of SpeakBindas. To which he happily agreed.
Adhirajsinh Jadeja agreed to participate as a volunteer and allow Swami Priyadarshi to perform hypnotism on him. Thus started the experiment. It was decided that the stiff hypnotism also known as rigid hypnotism will be performed on Jadeja. In this hypnotism the body of the volunteer becomes real stiff that it can sustain a weight of over 60 kg. on his stomach.
Prior to performing hypnotism on A. Jadeja, he was given a brief introduction too which you can watch in the first video. He was given the  tapping too to remove the rejecting block from performing hypnotism. And after finishing this introduction part, real hypnotism was initiated which you can watch in the second and third video, below.
In internet we can find excellent information, videos and images on various hypnotism related subjects such as free hypnotism, female hypnotism, hypnotism videos, hypnotize yourself, hypnotist
Videos of Stiff or Rigid Hypnotism
Part 1
Part 2
Part 3
I personally was inspired by this session and I myself went under a simple hypnotic session, and that was really mind relaxing. After learning about The Law of Attraction, I was deeply interested in knowing further about the subconscious mind and its power. This hypnotic session gave me a positive brief on the same and I'm looking forward to explore the same further.
And you will be surprised to know that people are searching regarding various topics which are related to hypnotism; some of them are: hypnotism, free hypnotism, female hypnotism, free online hypnotism, is hypnotism real, free hypnotism downloads, hypnotism videos, hypnotism to quit smoking, hypnotism spiritualism vigyan, facts about hypnotism, selena gomez hypnotism, chinese hypnotism video, extreme hypnotism, self hypnotism for free, stage hypnotism, hypnotism instructions, hypnotism for weight loss, history of hypnotism, self hypnotism, learning hypnotism and list goes on.
——–
Removal of fear and phobia of wall lizard
Later, when the hypnotic session was over, Swami Priyadarshi helped Rupal Tank to erase her fear and phobia of wall lizards. After three successive session of tapping , her fear was totally removed. Below is the photograph of this session.