Buying a car is not just about buying a vehicle. Sometimes it's also about buying your dream. These days, as there are plenty of brands available which do suit to your budget, it sometimes becomes hard to decide on which car to buy. Well, one option is that you go with the word of mouth, and then visit the showroom yourself and believe all what the salesperson tells you about.
Another option is to go through either of three below websites, where you will find minute details about cars of different brands, sizes, budget etc. You can also do reverse check-up, i.e. you can search for a car based on your budget. So, let's go straight to the list of car websites in India that you should look up before buying a car.
1. CarDekho.com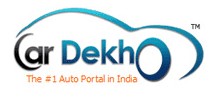 This is my favorite website. It has a very easy and user friendly interface. You have the option to search for a car by its model as well as price. Search comes up with creative interface which provides you with different angled photographs of the car, specifications of car etc. There is an option too to compare it with other models. You can also get to read the reviews of people who already own the particular car you have searched for. Site also deals with used cars. They have recently introduced "Forums" where buyers & sellers can discuss with other.
2. CarWale.com
Again, the site has similar options as cardekho.com but it asks for your contact details before it shows you the specifications and other details of the car. But it's worth it.
3. Gaadi.com
If by now, you have visited above two sites, you won't find much difference in this site in terms of information. Of course, layout of each site is different from each other, but the functionality is mostly same. But sometimes, some user prefers one particular website, hence, here is the third option to look at.
You can also find loan related financial quotes in some of the above sites. Another interesting thing is to go through the testimonials and reviews done by existing car owners, where they share their real experience. That might help you in taking a more practical decision than an emotional one. There are many things to be checked before buying a car. So read at least three reviews about the car you are seriously thinking to buy.