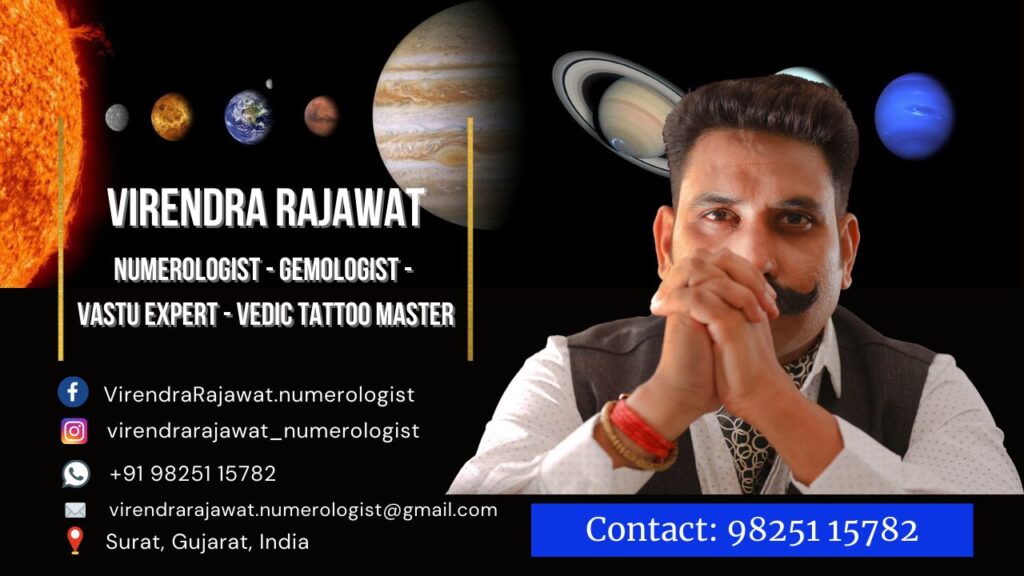 Virendra Rajawat is a Numerologist, Gemologist, Vastu expert and a Vedic Tattoo Master. He is known for establishing the concept of developing solution oriented therapies through numerology, tattooing, gems and vastu remedies through Vedic sciences.
Video Interview of Virendra Rajawat
He also conducts online learning sessions on Numerology, Graphology and Vastu as well as provides personal consultation both in person and online. He firmly believes in the life mantra "Every problem comes with a solution."
You can check out his official Facebook page(link below) to see his Numerogical reading about many eminent celebrities as well as free tips for people born on specific dates.
In this video interview with SpeakBindas, Virendra Rajawat attends to important and interesting questions related to numerology, such as what is numerology?, how is it useful for business? What's the significance of numerology in relation with planets? etc.
Best ways to contact Virendra Rajawat:
Cell: +91 98251 15782
E-mail: virendrarajawat.numerologist@gmail.com
Facebook: https://www.facebook.com/VirendraRajawat.numerologist
Instagram: https://www.instagram.com/virendrarajawat_numerologist/