Recently, four Indian students studying in Australia were attacked by the Australian teenagers, while Indian students were partying in the weekend. Three of the students escaped the zap with minor injuries, while one unfortunate student Sravan Kumar (as seen in above photo), is under intensive care unit in a hospital in Melbourne, and it is said that chances are 50-50.
Coincidentally, prior to this attack, bollywood biggy Amitabh Bachchan had accepted an offer for decorating an Honarary Doctorate for his contribution to the world of entertainment, by the Queensland University of Technology, Brisbane, Australia.
Following the attacks on Indian students, he has shown his inability to accept the same. Read out the same in his own words below.
I am faced with a dilemma of some intense proportions. And as is the norm, when I am troubled I seek advice and consultation from the extended family.

I have been witnessing with great dismay and shock, the recent violent attacks on Indian students in Australia, on the electronic media the entire day. One of them, as is apparent from the coverage, lies in a hospital critically conditioned. There have been diplomatic overtures from both Governments – India complaining and expressing their concern and anger through the level of the Prime Minister and  Australia expressing regret, but admitting purported racist overtones in the incident. This is, as many know, the fourth such incident in a month, not to mention several other cases that have been in prominence through the years.

Now.. here is the problem and the reason I seek help.

Last week, I have accepted from the Queensland University of Technology, Brisbane, Australia an offer of decorating me with an Honarary Doctorate for my contribution to the world of entertainment. This issue was under discussion and consideration by the University Board for some months and has now fructified. It is to be conferred on me in the month of July as a part of the celebrations being held there, to commemorate a retrospective of my films to be inaugurated in the city.

I mean no disrespect to the Institution that honors me, but under the present circumstances, where citizens of my own country are subjected to such acts of inhuman horror, my conscience does not permit me to accept this decoration from a country that perpetrates such indignity to my fellow countrymen. And here is where I need your inputs. Am I right in thinking so. And if yes then is my act of refusing the honor justified or not. I shall put this up as my POLL question and shall feel obliged if EF can indicate to me their opinion, for me to be able to take the correct action.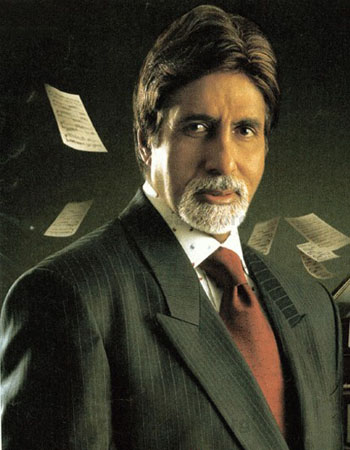 He has rightly chosen not to accept the offer, while his countrymen are becoming the victims of racism. And the impact of thoughtful involvement of BigB in the issue, will open up the eyes of even Australian authorities to make sure such racist attacks or activities have no longer future in Australia, otherwise, it will not only hurt their financial strength that they receive through Indian students studying in Australia, but also in the world-mirror, Australia might become the portrait of 'country not much serious about racism.'
Hats off to Amitji for so kindly denying the offer.
—————————-
Courtesy: big.bigadda.com, Reuters