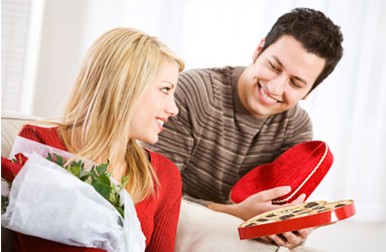 With Valentine's Day fast approaching, many people should be thinking and planning by now the kind of gifts or the manner with which they intend to celebrate the occasion with their special someone.
For the moneyed ones, it's not as difficult to make the choice since they have the resources to splurge on something for their special one.
But for those on shoe-string budget, planning a meaningful Valentine's Day celebration takes a lot of thinking and effort, because they are obviously limited by the capacity of their pockets.
No need to fret if you only have a small budget for Valentine's Day. You can still come up with a meaningful and heartfelt celebration of the occasion with a little touch of creativity; blend it with some sass, and a good dose of overflowing love and affection.
Making the occasion worth it
So if you're on a tight financial squeeze and do not have so much to offer, then do not force your pocket to bleed.
Just be judicious with the available resources you have, add your romantic zest into it, and you would sure make the occasion worth it for your special someone.
Here are just some advices on how to celebrate your Valentine's Day with your significant other without draining your pocket:
Home-cook your Valentine's Day meals. – You can do it starting with breakfast and ultimately to a dinner at home. You can light a few candles to add that romantic flavor.
Serenade her. – You can do it at her home or wherever she is. You just need the right amount of guts to do it especially if you do not have the right voice to be a singer.
Do a movie marathon together. – Pick the best love story movies in your collection and do a movie marathon with your special someone. The cuddling and the giggling would add flavor and excitement to spice your Valentine's Day and make it memorable.
Do a 'throwback' of your first meeting. – Relive your first awkward moment together and re-enact it the best way you can. Better if you can do it in front of your friends who are sharing V-Day with you as well as other couples.
Watch a movie together. – It's not as affordable as before but it is still cheaper than shopping or eating out.
Go to a park and spend the day talking about your future plans as a couple. – Beats merely talking over the phone or in the house. And while you're at it, try visiting a church to get that spiritual guidance and blessing that your relationship deserves.
Personalized a gift item or a Valentine's Day card and find a creative way to give it to her. – You can use the 'Amazing Race' style of giving her clues on something where she can find the gift or you can give it to her when she least expect it.
You can buy lingerie online as a gift for her & ask her to wear it on valentine night. So your valentine day become more romantic within your budget.
There are still so many ideas on how you can have a meaningful Valentine's Day celebration without draining your budget. For as long as the feelings are heartfelt and sincere, not even a shoe-string budget can stop you from dishing off that romantic side to your special someone.