Think of god and India arrives. No, this statement is not a hyperbole but a reality which has traveled far from the shadow to the limelight.. India is nursing the spirit of spiritualism not only in the geographical limits of her home but she transcends beyond boundaries. It is but natural expected from India to carry the torch of spiritualism head high so that the light emitting from the torch makes the darkness flee away from the soul of humanity. Her smile definitely "the golden one" is radiating the hearts of the less fortunate. If somebody argues that I am getting immersed in patriotism and painting tri-colour in a more brighter colour then I bet you need to read this piece of writing a bit more.
India is the second most populated country with more than a billion people calling it their very home. To look after such a populated country we have an equally populated number of god and goddesses. Hindu religion alone contributes 36 crores of god and goddesses. All other religions also have their deities to fall upon in the times of difficulty. Given by the numbers in India we have the ratio of 1:3 i.e only three people in India share their god amongst themselves and for the fourth person we have a new god ready to look upto. This diversity and variation definitely makes the spirit rise high.
To accommodate such a huge population of god and goddesses one thing which was in huge demand then and now is 'infrastructure'.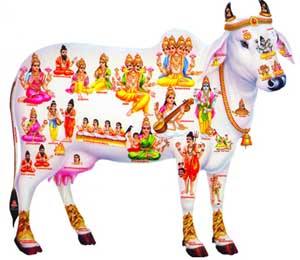 Even the Indian government in its budget is giving a huge thrust on infrastructure. Temples and shrines in all sizes, stature ,art work and color started coming up. These religious shrines became the address of these deities. The omnipresent god are now encapsulated to a particular place and location. Such is the magnum of these temples all over India that the rest of the world can only marvel at the royalty.
The western countries have always looked down upon India passing it as just a poor country but they have always looked up to her for their spiritual quest. They have all flocked inn just to get the peace of mind which they have lost somewhere. Seeing such a huge number frequenting the country just to find an abstract thing saw the rise of modern trade. The self proclaimed "gurus" have sprung up all over India. The breeding of such gurus have been more faster than any other species in the world. Women talk of equality and they deserve it. When so many of babas are gaining ground why should new entrant babies be left behind. These babies are giving tough competition to these babas. Such is the development in the country that in every nook and corner of India you will find these bababs and babies doing pranayam and lip service( literally).
Some professional babas and babies have spread their wings through out the globe. These professionals are the new globe trotters. They have a strong media presence and they pop up early in the morning, afternoon and can u imagine in the night times also courtesy satellite channels. Such is the production of spiritualism in India that today India is the leading exporter of spiritualism in the world. Yoga is exported and then imported back from the westerners as power yoga such is the business acumen of us.
Yoga, meditation and chanting have since inception been the guiding force of Indian spiritualism. Soul searching and self inspection are the basic principles of deliberations. Purity of thought , mind and body the natural way of living life. It is an established fact that whenever something original originates thousands of duplicates try their hand to cash on the moment. We Indians are blessed with such an enriching culture, euphoric lifestyle, wealthy tradition and a healthy thought process. Agreed today glottalization has made commercialization as natural as breathing but even our pranayama teaches us how to purify our breathing habits.