Astrology is one of the most discussed subjects by both kinds of people – believers and non-believers. After we successfully organized Seminar and Workshop on Past Life Regression which was conducted by mentor Osho Shivo, some participants also requested to organize a workshop on Energy Matrix Astrology – a stream of astrology invented by Osho Shivo himself.
Looking at the learning desire that they had expressed, we decided to organize a free seminar on the subject prior to organizing the workshop. This free seminar was conducted on February 15, 2011.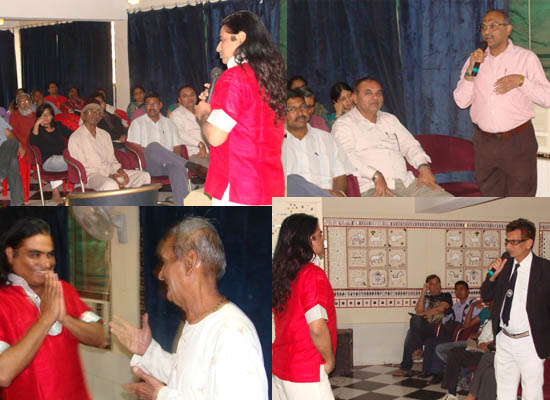 Now, there was a twist in this free seminar. During this free seminar Shivo expressed his desire to even teach the first portion of the Level-1 so that the participants not just get only information but also the ACTUAL idea about it. And it really created a great atmosphere of learning, as people left for their home by taking something with them.
Take a look at the video below of this seminar.
Details of this seminar
Date: February 15, 2011
Venue: Motel The Village, Rajkot (Gujarat – INDIA)
Subject: A Free Seminar on 'Energy Matrix Astrology'
Mentor: Osho Shivo
Organizer: Devang Vibhakar & Babulal Chauhan