GYSD – Global Youth Service Day was celebrated from April 11-13, 2014. AFS Rajkot Chapter also took initiative and celebrate it with slum kids by playing games with them and distributing needed stationary. Here are couple of photographs of the same.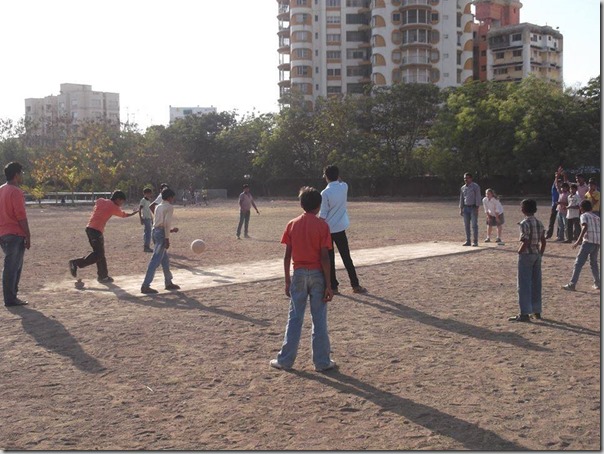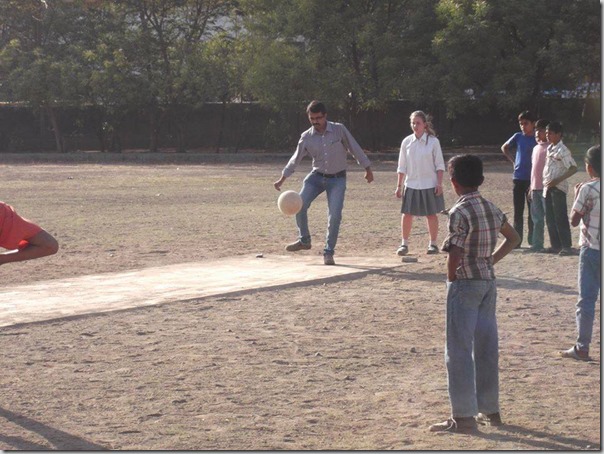 In India, game of Cricket is the most favorite sports. But here, a combination of cricket and football was made, and a mixed sports was played with slum kids! In this mix sport, bowling is done with a football, and batsman is supposed hit the ball with his legs! Isn't it interesting. Your head becomes your hands, as if the hit ball is touched with the head from fielding department, the batsman is considered to be out.
In all, it was fun with social service.