Rajkot is the land of entrepreneurs who have shined its name nation-wide as well as internationally. You have already watched interviews of few of them here on SpeakBindas. I have edited & published two books viz. Turning Point, part 1 and part 2 which tells the stories of such successful entrepreneurs.
Rajesh M. Rajyaguru, a 53 year old entrepreneur from Rajkot has spread his wings in various sectors of business. Real Realty Management Co. Pvt. Ltd. company has developed many real estate projects successfully over the last few years.
Station-E, language lab an English language teaching institute initiated by him & his business partner Paresh Joshi has been a trend-setter in the field. Sometimes people find it hard to believe that Station-E belongs to Rajkot as because of its standard it is always considered as a Multinational Brand! Amiri Tea, another venture from them is also running very good. Cementone (India) Pvt. Ltd. a company making construction chemicals has a reach nation-wide.
Video Interview – Rajesh Rajyaguru
In the interview with SpeakBindas, Mr. Rajyaguru shares the road to success that he has walked on over the years. He talks about how it all started. What we are seeing on date is the result, or say he has yet to accomplish many further goals, but how it all started? Well, there is a story behind it, which he calls Turning Point of his life.
Prior to starting-up own business, he did jobs of many kinds. He was a photographer in his early youth and has covered around 100 weddings as a professional photographer. He studied B.Sc. Then he jumped in the field of marketing as a Medical Representative of well-known pharmaceutical company. He then also worked with Asian Paints, a well-known brand in the field of paints in India.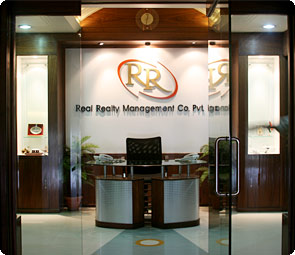 He successfully worked in the marketing field for seven years. And at one point of time, a senior officer taunted him that the company doesn't need any marketing personals for the reason it is so popular that if you hang name-board of the company in a dog's neck, he will too receive orders!! This was an insulting one. Upon this incident, he made his mind and resigned from the job. Of course, the officer who had insulted him asked him to think again as he was just joking, but there was something that Mr. Rajyaguru had learnt from this incident. He didn't change his mind and resigned from the company.
From here, his entrepreneur journey started. He partnered with Mr. Paresh Joshi and entered into field of real estate development. And what you read above is the present result of his journey.
Contact
Real Realty Management Co. Pvt. Ltd.
Address: 324-327, Mahalakshmi Complex,
Opp. St. Mary's School,
Kalawad Road, Rajkot- 360 005, India.
Phone: +91 – 281 – 2587473, 2587273
Web: www.realrealtyin.com
Email: info@realrealtyin.com