There are numerous ways available in the market which may attract you to invest your hard earned money in but then before investing, you need to make sure that it's not a fraud scheme or gimmick which will ultimately eat up your money and leave you ruined and bankrupted.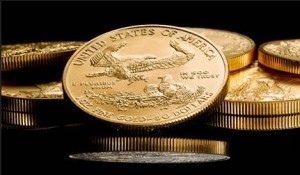 Some of the common fields to invest your money are: real estate, stock market, gold, forex, and small scale business industries.
Now let's take a closer look at each of above.
Investment in Real Estate: The world is progressing and progress means that more land will be needed to build homes and commercial buildings. This means that, there is a great possibility in investing in real estate, as it's something which is in-demand commodity. You can invest in raw land, residential flats, commercial shops etc. Of course, the return on investment depends on few factors such as the location of property, type of property, size of the property etc.
Investment in stock market: If you are good with statistics and figures, stock market is something to look out for. It is a math game, which requires your left brain to be powerful and logical. There is great return if your calculations come out right. You may look out for such companies which are new and seem to have a bright future. Investing in such companies would need small investment and future more investment. You can also go for intra day deals, but that requires some experience or an experienced financial advisor.
Investment in gold: History of gold has been such that its prices have always increased and never decreased. So buying gold is always a good option, of course for a longer future option. Gold is a rare commodity, hence the supply against its demand will always be less and hence its prices will always increase.
Investment in Forex: Like stock market, in forex business too, you need to be with a calculative brain. You need to have inside news about countries' growth so that you can forecast which currencies to trade into. Forex can earn you anything from few hundreds to few thousands. It all depends on the right calculations.
Investment in Small scale business industries: This is related to traditional businesses. You need to find out what can be sold in the market. You need to think low. Once you find an idea about some product or service, you can invest into it and start your own business.