મન હોય તો માળવે જવાય
Above is a Gujarati proverb which says "Will will find a way". Jessica  Cox is a living example of proving this proverb. She is an armless girl. Still she got a pilot license! While reading, this looks something like "impossible" or "Can't be", but as you follow this story, you will witness the truth.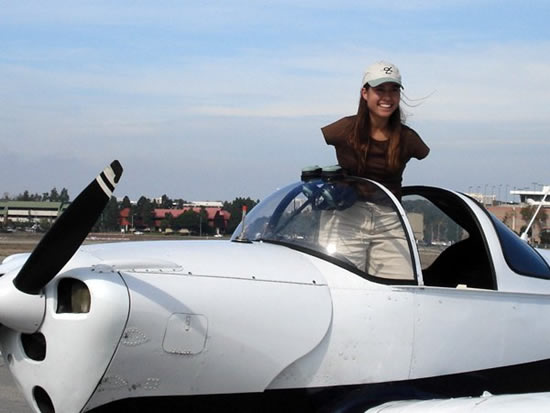 Jessica Cox, 25, a girl born without arms, stands inside an aircraft. The girl from Tucson, Arizona got the Sport Pilot certificate lately and became the first pilot licensed to fly using only her feet.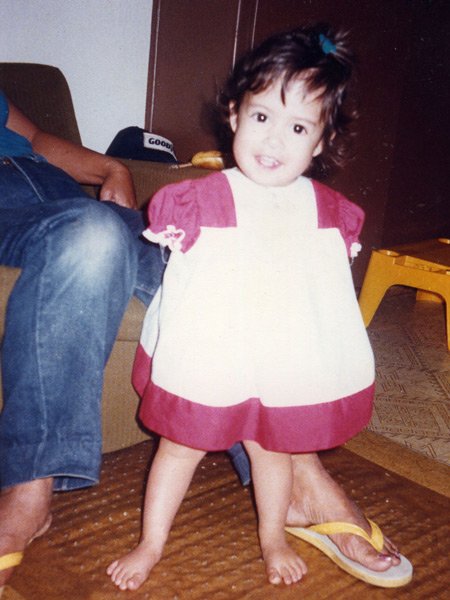 Jessica Cox of Tucson was born without arms, but that has only stopped her from doing one thing: using the word "can't."
You can see her face smiling even when she was a child. She must be observing other kids of her age having both the arms, and that must be quite a frustrating time for her.
But still, you can see a broad smile on face of little cute Jessica Cox.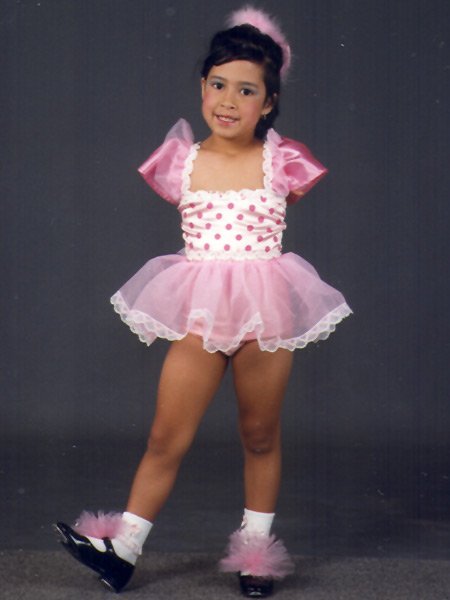 Her latest flight into the seemingly impossible is becoming the first pilot licensed to fly using only her feet. She looks so beautiful in above image. She is probably upto dancing in a brand new pink dress. She seems to be carrying enthusiasm with her since her childhood.
With one foot manning the controls and the other delicately guiding the steering column, Cox, 25, soared to achieve a Sport Pilot certificate.
Her certificate qualifies her to fly a light-sport aircraft to altitudes of 10,000 feet. We can clearly see that her legs are so strong.
One leg at the bottom and another opening that shutter.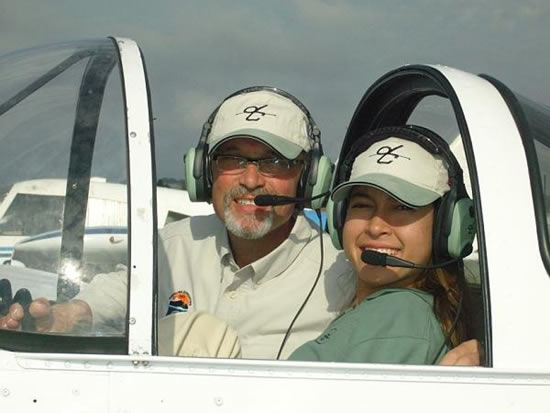 "She's a good pilot. She's rock solid," said Parrish Traweek, 42, the flying instructor at San Manuel's Ray Blair Airport. Can anyone say by looking at this picture that Jessica Cox has no arms? Her face reflects her confidence. Parrish Traweek runs PC Aircraft Maintenance and Flight Services and has trained many pilots, some of whom didn't come close to Cox's abilities.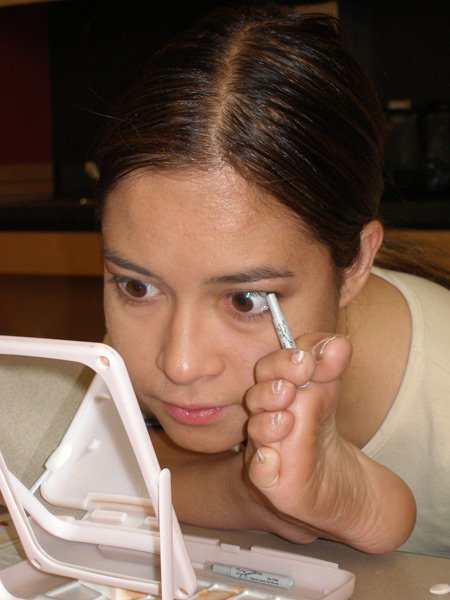 It's make-up time, a girl act! She performs all girly things. Now using own leg to do some make up in eye is dangerous. Even by looking at above image of Jessica Cox, I can feel it. She must have to be very careful and sharp in doing it.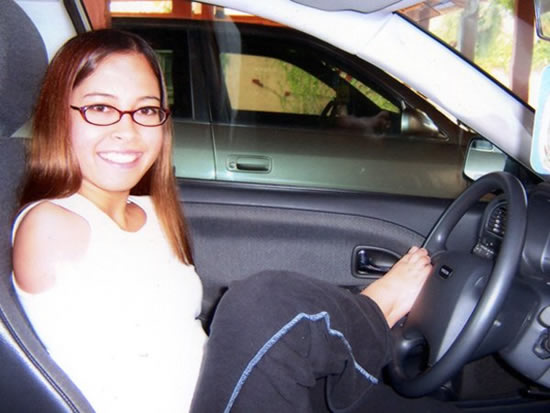 "When she came up here driving a car," Traweek recalled, "I knew she'd have no problem flying a plane." Jessica Cox is one in a million human being. This is real.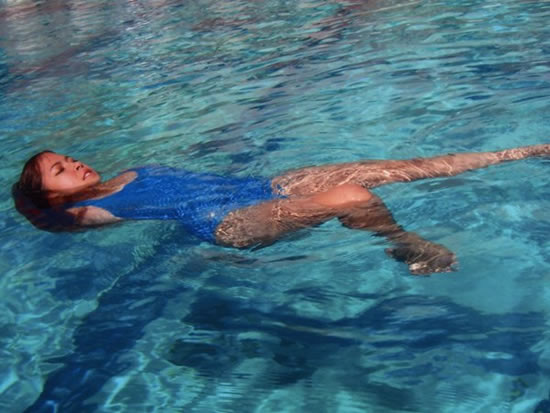 Her legs must be very strong.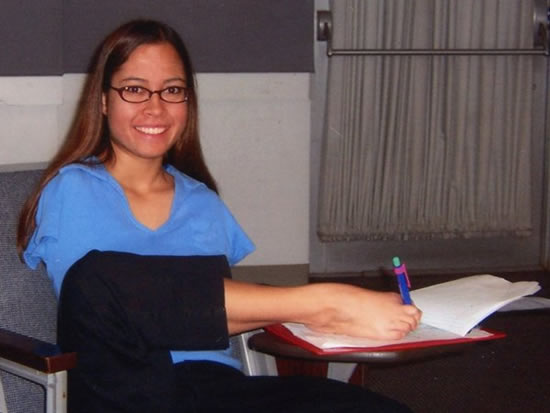 Is she writing her autobiography? No? She should start it. Because what she has achieved without arms is considered to be a tough job for a person with the arms!
Doctors never learned why she was born without arms, but she figured out early on that she didn't want to use prosthetic devices.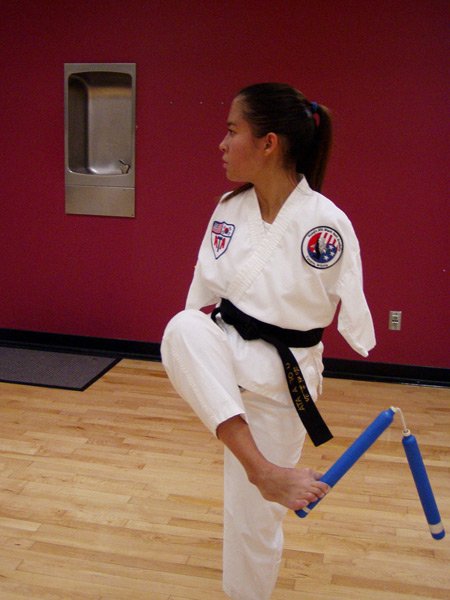 —-
I know it feels good while reading such inspirational stories of such out of the way people who have performed beyond common man's thinking. While we mostly are suffering from common life issues like job, relationship, money, health etc, story of Jessica Cox tells us that these problems are nothing actually, provided we believe in ourselves and follow the will….
Watch some Videos of Jessica Cox
—–
Note: Received this as a forwarded email. Took some liberty in editing write-up.