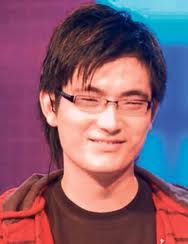 Meiyang Chang received national attention for the first time through Indian Idol 3, a singing reality show. With his enchanting voice he was among the top 10 finalists.  By educational qualification he is a dentist. He is infact a multidimensional personality, viz a dentist, a singer, a tv anchor and now an actor.
He entered bollywood with Badmaash Company where he co-starred Shahid Kapoor. He played the character of Zing, a happy-go-lucky college passout who along with his friends Karan (Shahid Kapoor), Chandu (Vir Das) and Bulbul (Anushka Sharma) dreams big and believes in doing all the wrong things the right way
SpeakBindas brings an exclusive online interview with him. Do enjoy.
Interview
You have been on a diverse journey of life. A dentist, a singer, a TV anchor and now an actor. Which are the other creative dimensions of your personality which are still hidden?
Life IS about exploring the variety it offers you. Having started off as a dentist, I know my extra-curricular interests & strengths well. I guess it's my inherent nature to desire newness in life which draws me to attempting different things. I write a blog, illustrate my own comic books & dabble in amateur photography. Who knows, they might get equal attention some day if I keep at it
How has been the experience of working with Shahid Kapoor in 'Badmaash Company'?
Shahid is a great person to learn focus & attention to detail from. He's reserved when first acquainted, but once you get to know him you can get along well with him. It's been a good experience working with someone like him in my first movie itself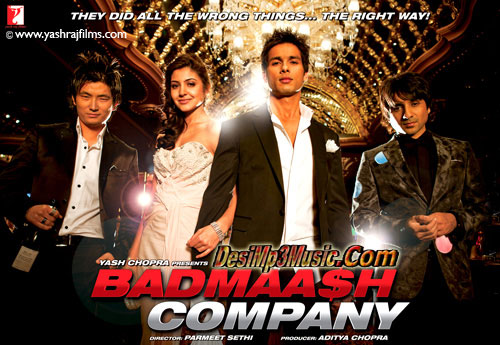 What are your future plans?
I plan to keep working hard and smart, and explore as many aspects to my personality as possible. Concurrently, I want to devote more time to my music & acting assignments
If Meiyang Chang is asked to describe Meiyang Chang, how would it be?
Lazy but hard-working, the greatest contradiction in the world 🙂
What does spirituality mean to you?
Being at peace with oneself and with the outer world, irrespective of how decadent or chaotic it might become at times
At your blog, you've said about yourself that "What does he notice first in a girl? Eyes of course!". Why eyes?
It might be a cliche but the eyes really are the window to one's soul. They show what one is really like behind the smile, tears, anguish & rage. Beauty can wither but the eyes speak a timeless language
Have you heard about the word 'flirting'?!! What you've to say about that?
I have been a harmless flirt all my life. I emphasize 'harmless' because I believe it is perfectly all right to spice up your life with it as long as it is not hurting anybody's sentiments. Plus, it's a whole lot of fun!
What is it that you think that people should learn from you?
I'm not the devil but i'm not a saint either. I can perhaps answer that question only 40 years down the line
Favorite joke?
The Government.. that's my favorite joke
Say, God asks you to choose from two boons. 1. A girl who is not so beautiful but loves you deeply. And 2. Many girls who do not love you but are beautiful and crazy for you. Which option will you chose?
Beauty withers, as I've mentioned before. Love is timeless and very, very important, specially in today's age of superficiality & fake relations. I would anyday choose love over beauty
At the end, what special message you would like to give your fans through the platform of SpeakBindas?
Just because the world is up to no good, doesn't mean you do the same. Be the good, change the world, one person at a time