Jay Sri Ram – a mantra was recited by Hanuman – honest disciple of Lord Rama – before initiating a holy work. But recent zap on a Mangalore based pub hitting young women by radical Sri Ram Sena depicts a different meaning.
Lord Rama had zapped and killed Ravana by taking support of Vanar Sena (Monkey brigade), who had kidnapped Sita – wife of Lord Rama. It was a battle against violent entity – Ravana.
The case of Mangalore pub attack has no whatsoever resemblance to that of ancient battle.
Here a group of Sri Ram Sena attacked and assaulted women in pub. They dragged them out of the pub by fetching their hair, hitting them in public. What a shameful zap indeed.
The young men who were present in the pub on the busy Balmatta Road were also beaten and assaulted when they tried helping their friends and protest them. Unidentified eyewitnesses said that the girls were their prime spot of attack.
Not 5 or 10, but 40 unethical activists of Sri Ram Sena entered the pub and attacked women.
Though, Pramod Mutthalik, chief of Sri Ram Sena has been arrested, such violent activities would still be happening as their roots are so called religious and cultural. I wonder what is the difference between Talibans and such religious groups, who hate western culture for no authentic reason. Dancing was a favorite activity of  Lord Krishna too. He used to dance with Gopis, and every Gopi is said to have fallen in love with him. Yeah, I agree that those were the non-sexual dances, but still pub and dancing has a root with it. No Hindu scripture mentions or authenticates such violence on women. Jesus Christ too is said to have saved a prostitute and married her. No one has got a right to use hands on women. If anyone is doing so, that is violence and is truly against the laws of Hindu Gods, such as Lord Rama and Lord Krishna, whom such groups like Sri Ram Sena claims themselves followers of.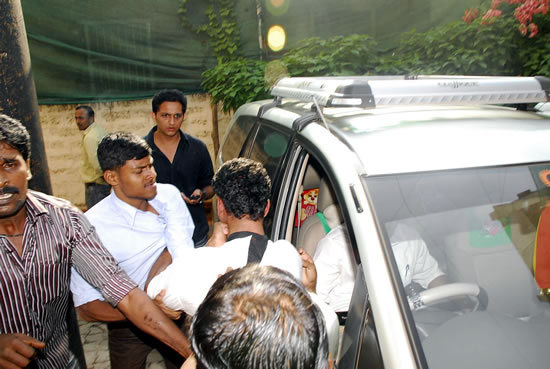 Problem remains in understanding the roots itself.
I wonder, if anyone from the group of Sri Ram Sena involved in Mangalore pub zap has ever read a Hindu scripture or even the story of Lord Rama and his teachings.
They are taught and provoked by the recent so called religious leaders who thrive for the fame by misuing Hinduism.
Having had they read any scripture, they would never have acted upon such a violence, and that to on  women. They are simply nothing but bigots.
They basically hate indulgence, enjoyment of life. Like those Talibanis do, who recently killed a Pakistani dancer in public as they said dancing is an activity which is against religious laws. Where as in actual, their biggotism itself is against law, not dancing activity. But those who follow merely violence do not carry such vital and thriving understanding of a religion.
Such incidents put a wrong impression in the world about India. They might even compare a group of Indians with Taliban. India is developing so rapidly even in the current recession, and such incidents are a hold back on the global platform.
I feel that police should bring those activists along with their chief in public discussion forum and ask them what rules of Hinduism they follow that why they feel that they can have such liberty of violence?
Truly, shameful incident that has happened in India. Harsh steps should be taken by the Government making sure they do not repeat.