The North Eastern part of India is still undiscovered. There minorities living in this part of India. It is composed of 7 states who are not really famous among travelers. On the other hand, if you are ready to unleash this part of the world, then Redbus discount coupons can help you find an affordable deal. The Eastern part of India can actually help you find some activities to make your usual vacation different and worthwhile this time.
Tawang Monastery in Arunachal Pradesh
It is  far among the biggest monasteries across the globe and the biggest in northeast India. It was made in the 17th century. The entire complex of the monastery has sixty five residential establishments and all of which are home to around four hundred fifty Buddhist monks.
Sela Pass
Arunachal Pradesh has a lot of mountain passes, however, what stands it is the Sela Pass. It is more than 13,000ft high and the beautiful mountain pass connects the Tawang to the other parts of India. This pass is open throughout the year, even if there is a heavy snow at winter time, it can actually shut it down. For some of the beautiful scenes of the mountains, the entire surroundings may take the Sela Pass which is one of the best things to discover in North East India.
River Rafting
SiangRiver is the home of the Adi Trible of the Arunachal Pradesh. This is a raging river that is known for the white water rafting thrill. The rapids are in grades 3 and 4 which will provide you with butterflies in your stomach. While you are in the River, you can do kayaking. You must not miss the hanging bridge at this place, it will add up more butterflies into your tummy. This is just an enjoyable experience of those who considers themselves as adventure seekers.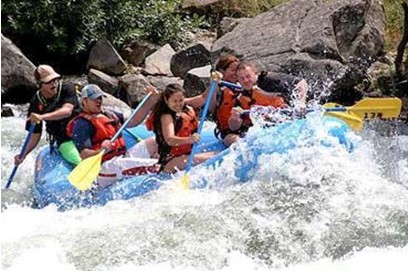 Related Post: – Choose the Ladakh destination to have peaceful journey forever
Subansiri Rafting
If the Siang River rafting thrills you and gave you goosebumps, you must try the Subansiri rafting. This is by far the hardest river rafting experience in India. The river is the biggest of the Brahmaputra. It passes through the forests and some parts of the terrain is truly hard to beat. Going on a river rafting is so stimulating and it has a speed and volume that you must be familiar of. The grade 4 rapids on the other hand are only meant for experts in river rafting.
Gorichen Peak
The Arunachal Pradesh is also a home to several mountain peaks and it emphasizes the Gorichen Peak, which is one of the mountain peaks with a scalable peak. It has a height of 5,500m above sea level and you will do a lot of climbing to reach the summit. Upon reaching the top, you will be delighted with the views.