It is true that traveling via a hot air balloon ride can give you thrill like no other. However, it is still best that you understand that ballooning can come with great risks. To tell you honestly, there are various instances wherein the hot air balloons malfunctioned and ended up crashing. Sadly this simple accident may result to either serious personal injury or oftentimes, death. This fact is stated not to scare you but to serve as a warning.
With this in mind, it is recommended that you ensure the safety of the balloon ride by taking precautionary measures and make sure that you are fully protected. Here are some of the safety steps that you should keep in mind before you go on a hot air balloon ride.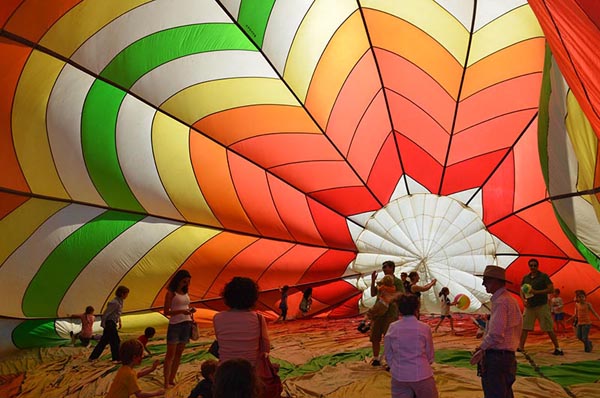 Make sure that various types of safety equipment are available.
It is a must for each and every balloon to have the most basic safety equipment. If you are not familiar with what these pieces of safety equipment are, do your research. According to experts, hot air balloons must, at least, have parachutes, fire extinguisher and spark lighter. In addition to this, you must look for a drop line too. This can help steer the balloon to safety in the event that the pilot is having some problems due to mild wind. When we say drop line, we are referring to a long and sturdy rope which is about 30 meter in length.
Check the maintenance of the balloon.
The safety of a balloon ride depends mainly on how well the balloon is maintained. Keep in mind that a balloon is like an aircraft too and that is why maintenance is highly necessary. In order to ensure that the balloon is properly maintained, you can try examining its fabric. Look for any tear or damage. In addition to this, you must evaluate the organization and cleanliness of the basket. Last but not the least, the skids at the bottom of the basket must be in a good condition.
Your survival during a balloon crash is dependent on the level of alertness that you have. Always be in the lookout for wires, masts and other structure that you might crash into. There are times when the pilot is too busy doing something that he fails to see the dangers that lie ahead. Do you part and signal the pilot about whatever danger you may notice.
Prior to the take off of the balloon, a short orientation will be held. In such time, you will be briefed about the various guidelines and policies that you must adhere into while you are still up in the air. Always take the rules seriously. After all, these are established for your own good.
In the event that you have followed all the steps above, you are rest assured that you will be safe during the ride. With this, you can get to fully enjoy balloon rides in Napa Valley.