How can you immediately place your company name in the hands of one million people in a four days or less without spending a dime?  Ask Kim Kardashian and Kanye West how many people saw their wedding kiss or Justin Bieber how many likes he has gotten.  Branding is a key component of, and may even be the single most important focus, of marketing.  With the click of a button, your image or video can be transformed for the better or worse in an instant.  There are several ways that businesses have learned to capitalize on the benefits of online marketing, especially through social networks like Instagram.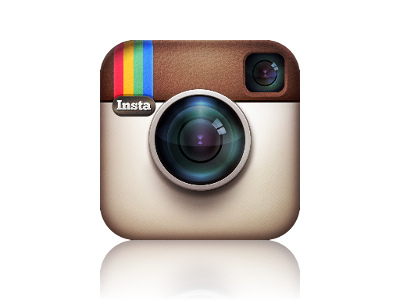 The Instagram platform is simple.
Create an account, link the account to your social media/websites, upload a photo or video, and share.   The availability of information has overwhelmed consumers, and clinical studies have shown that to sort through information quickly visual scanning is a critical tool for buyers.  While scanning is not necessarily the best way for a consumer to get what they are looking for, it is the only way to manage their time in a way that they can at least start narrowing their search.  Instagram is a very useful tool to reduce a message, concept or idea into an easily digestible image if executed correctly.  Imagine, a 2014 bright red Ferrari with a black back drop and the caption, "free ride."  How many people would click on it just to see if it means free test drive or something else?  By selecting the image and linking it to your site if you sell cars your traffic is going to increase dramatically.  Remember the famous phrase, "image is everything."  Image may not be everything, but it is the ultimate seduction of curiosity.  Efficient use of pictures through Instagram will drive traffic to your site making it possible to expand your market, diversify your product line, and influence your social image.
Strategize
Instagram, as a social network, reaches a niche of the market that may not otherwise be reached.  As a reputation is built, and familiarity grows with consumers, the opportunity to reach those same consumer's networks will grow.  There are many ways to utilize Instagram: it is an opportunity to test items, announce new products, and roll out marketing campaigns.  The ability to like a photo provides an instantly measurable survey of a particular demographic and helps provide data on ways to set up the actual website.  If your images do not spark curiosity, controversy, or interest than it is likely that your website is not going to be effective either.  Some methods that have achieved success are releasing a discount coupon, conducting an online contest, or offering a unique product only available through Instagram followers.  Whatever generates amazement, interest, or opportunity will drive customers to your website.
Manage
Scanning quickly for things that catch the eye on the part of the consumer is an art that is improved upon every day.  Staying relevant on Instagram by marketing with images that are singular and creative will generate that ever critical need for interest.  If you are trying to make a splash or create a buzz Instagram will work as a catalyst for your website and should be given a close examination by your marketing department.  To be effective on this platform there has to be a continuous oversight of Instagram and an acute awareness of market trends.  Instagram is a two edged sword that must be handled with care.  It is true that both curiosity and controversy are drivers for web traffic.  Controversial pictures or videos may work for tabloids, but it can be very difficult to change a reputation once established and pictures on the internet last forever.
Driving traffic to an e-commerce site is not easy and can be done with painstaking work.  Making use of applications or platforms like Instagram provides opportunities for an increase in traffic at rates that are almost incomprehensible in some aspects.  The opportunity for broadening your market with the ease and reach of Instagram is a strong incentive for investing the time and energy from a marketing perspective.  Some companies excel at controlling their image, strategizing their web presence, and managing the e-commerce opportunities.  It is the businesses that can keep abreast of the consumer trends that will ultimately garner the larger portion of the market share, sell products that consumers want, and continue viability in any market.
About the author:

Ray Donato, the author, is an experienced ecommerce entrepreneur who has managed to find success by using cheap social media options like Instagram. When it comes to securing customer payment data however, he doesn't skimp, and goes to
www.fastspring.com
to provide a safe and secure e-commerce platform. You can learn more about Ray by visiting
Google+
.