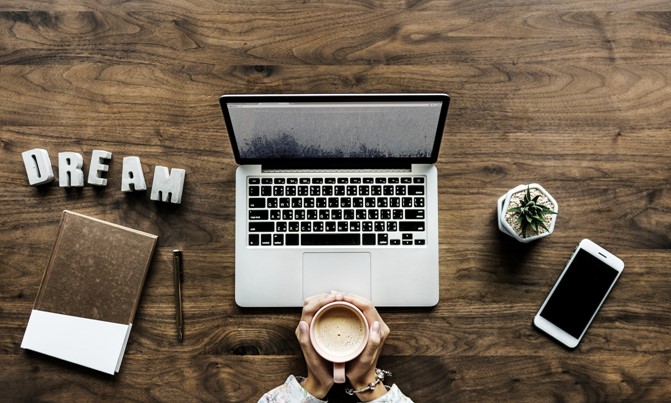 The United States, the "Land of Opportunity," is home to some 30 million small businesses, which are defined as business entities having fewer than 500 employees. Roughly half of all small businesses were founded in self-employed individuals' homes, says the United States Small Business Administration's Office of Advocacy.
Eventually, most small business owners tend to set up shop in a commercial building or residential home turned into business space. Either way, it's still better than working for most employers.
According to the 2017 United States Census, roughly 8 million Americans work from home. Most of us probably are jealous of those who can work from home – isn't that what you're thinking of right now?
Starting your own business doesn't require a college degree or high school diploma, effectively giving way to opportunities for everyone. Although it isn't necessary, having a college degree can improve one's likelihood of working at home, says the US Bureau of Labor Statistics.
While working from home requires loads of self-discipline to be successful, many of us – if not most of us – would take an opportunity to work from home in a heartbeat. As referenced above, about half of all small businesses are founded from home. Whether you're business savvy or not, there's certainly hope for home-based entrepreneurship for you. Here are several ways to start a business at home.
Offer consulting services
You must be an expert in your field of choice in order to be competent as a consultant. However, if you've already racked up a decade or more of experience in that field, have a couple of same-study college degrees, or both, consulting might be a solid home-based business to fit your lifestyle.
Buy in-demand goods and resell them online
Are you familiar with scalping? Most commonly associated with reselling tickets to sporting events, a simple way to do business from home is to research goods that are likely to make great Christmas gifts and be in short supply. Purchase as many as possible for stores within a few-hour radius of your home.
List those items for sale on eBay, Amazon, or elsewhere on the Internet for more than what you paid for them. Although this idea is inherently risky and could result in getting stuck with tons of toys or other items you're not interested in, it's certainly a solid means of starting a business from home. Plus, you'll only need to leave home two times: once to purchase items and again to ship them at your local post office in Houston TX.
Accountants and bookkeepers can work from anywhere
Being a bookkeeper doesn't require a college degree. Being an accountant does, and often requires post-bachelor work. Whether you've already got an accounting degree or not, you can start a bookkeeping or accounting service from home. You can freelance online, offer services to local individuals and businesses, or both!
Build websites
If you don't already have experience with HTML, CSS, and JavaScript, you can learn these three programming languages yourself. Although this isn't easy, it's definitely possible. If you do already know how to build websites from scratch, you shouldn't have trouble finding work online or locally.