What's the best way to add a smile to your loved ones' face?
It doesn't require much of rocket science thinking actually ! It's simple. Gift him/her a bouquet of flowers or delicious and customized Cakes. That would do a great job and you would come to know about it when you meet your loved one after giving that surprise gift !

But it may be a bit of hustle to go and buy such a gift and then reach out to your loved ones to gift it. But what if, someone on behalf of you does all the hard-work over a click from your side? That's possible. Winni is doing so in Bangalore, the city of gardens.
You can place your order online on Winni for different kinds of delicious cakes such as  Eggless Cakes, Sugar Free Cakes, Drawing Cakes, Shape Cakes. They provide quality cakes from famous bakeries and deliver across Bangalore with a customized variety as birthday, anniversary, farewell, house warming, kid's 1st birthday, 18th birthday and you name any occasion, they've a cake for its celebration. They provide an additional option of midnight delivery, i.e. if you want the cake at the clock of midnight they would deliver it then for you. One more intriguing service by them is 'Capture moment service' in which they click the photograph of recipient along with gifts at the time of delivery and would send it to you.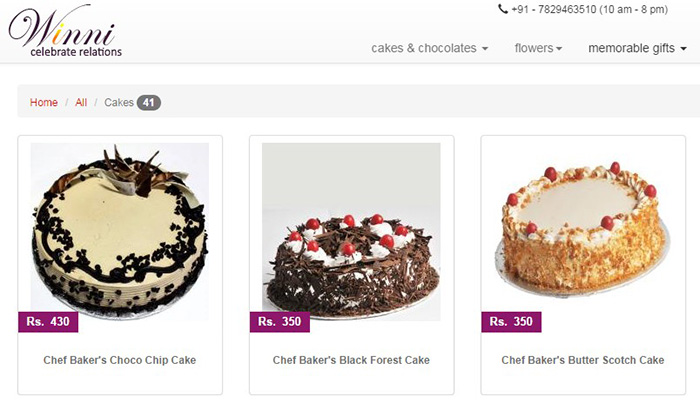 And when it comes to flower they have an enticing collection of bouquet of flowers to gift such as Yellow rose bouquet, Roses bunch, Heart bouquets of roses, Mix color rose bouquets, 100 Red Rose large bouquet and lots more.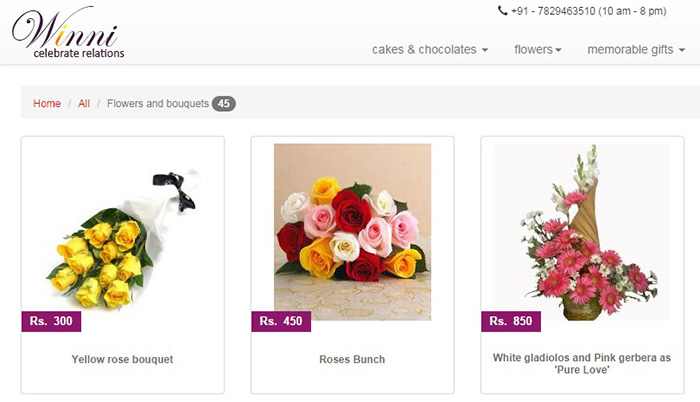 You can also shop for gift items such as soft toys, gift and photo frames, designer candle, greeting cards, gift combos, mugs, showpieces, handicrafts, belts and wallets, sunglasses and watches.
If you are residing in Bangalore then online gifting has been simplified for you by Winni. It is quite assured that if you hop into their website you would find the gifting collection there irresistible. You will surely find an enticing flower bouquet or a delicious cake that you will feel like gifting to your loved one.