This is an awesome collection of Bitcoin Quotes from some of the leading business leaders. These early quotes about bitcoin by the legends tell us that they already saw the tremendous potential that Bitcoin had to offer. We already know that Bitcoin has crossed the record breaking mark of $4000. I myself have observed Bitcoin to rise from $300 !!! Allas ! I knew that Bitcoin will have such high jump in such short span, I would have become a millionaire by now. And this is the story of many people who have been observing Bitcoin for some time now.
Bitcoin is very volatile. You never know how much price it will attain in near future. It may also go down. But the present statistics are great.
Enjoy this collection of some of the best quotes about Bitcoin.
Bitcoin Quotes
1. It's gold for nerds. – Stephen Colbert
2. The swarm is headed towards us. – Satoshi Nakamoto
3. So bitcoin is cyber snob currency. – William Shatner
4. Bitcoin may be the TCP/IP of money. – Paul Buchheit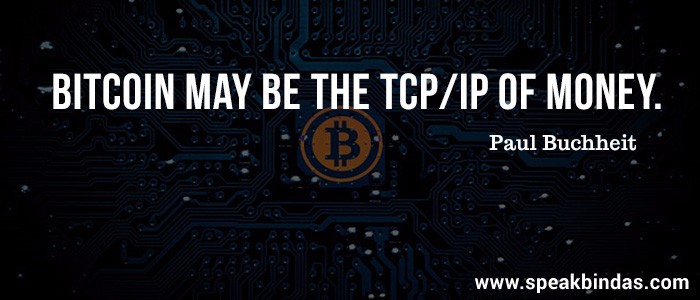 5. [Bitcoin] is a techno tour de force. – Bill Gates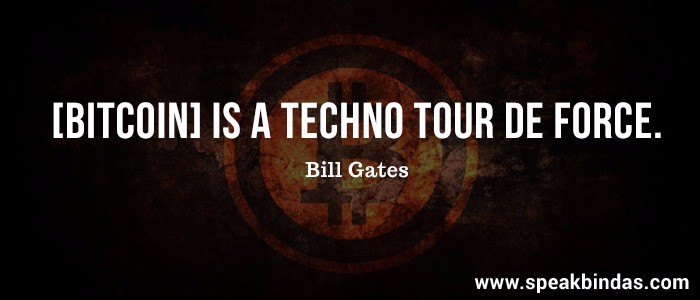 6. It's money 2.0, a huge huge huge deal. – Chamath Palihapitiya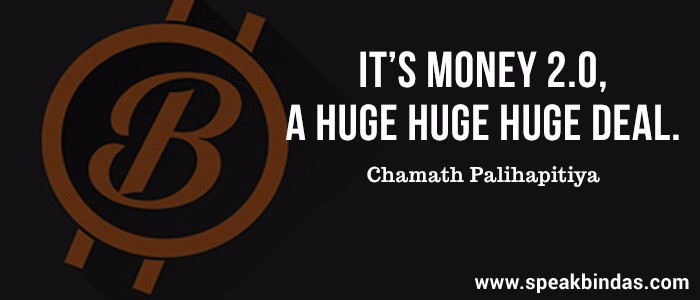 7. Bitcoin is the currency of resistance. – Max Keiser
8. Right now Bitcoin feels like the Internet before the browser. – Wences Casares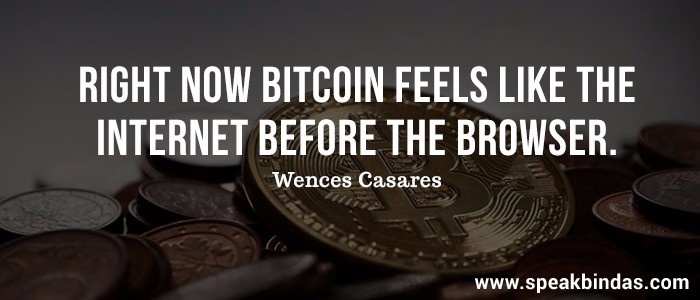 9. Bitcoin will do to banks what email did to the postal industry. – Rick Falkvinge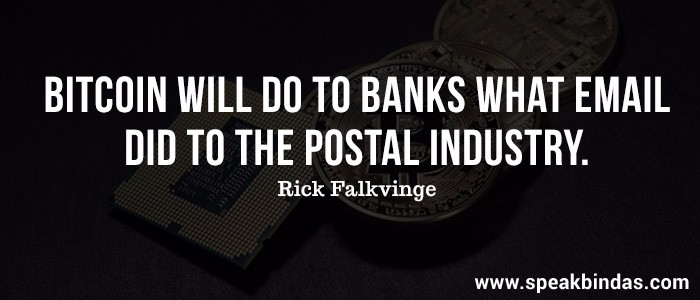 10. If Satoshi had released Bitcoin 10 yrs. earlier, 9/11 would never have happened. – Max Keiser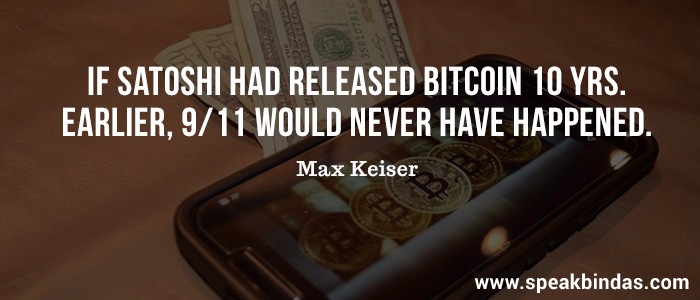 11. Cryptocurrency is such a powerful concept that it can almost overturn governments. – Charles Lee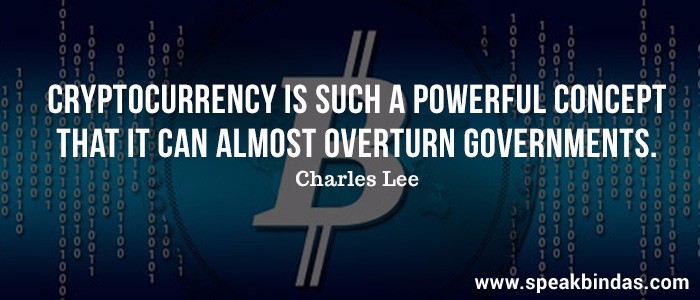 12. There are 3 eras of currency: Commodity based, politically based, and now, math based. – Chris Dixon
13. Bitcoin is the most important invention in the history of the world since the Internet. – Roger Ver
14. Blockchain is the tech. Bitcoin is merely the first mainstream manifestation of its potential. – Marc Kenigsberg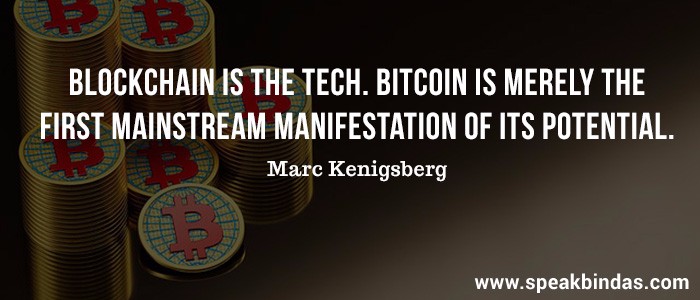 15. Bitcoin actually has the balance and incentives right, and that is why it is starting to take off. – Julian Assange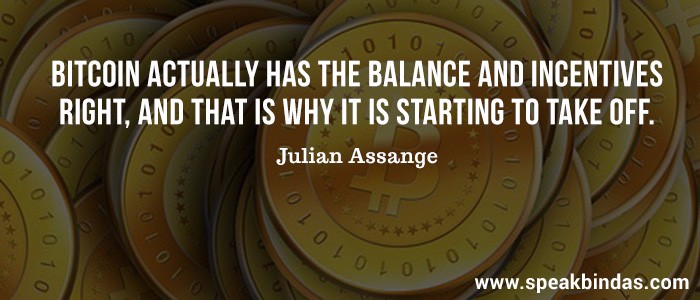 16. I do think Bitcoin is the first [encrypted money] that has the potential to do something like change the world. – Peter Thiel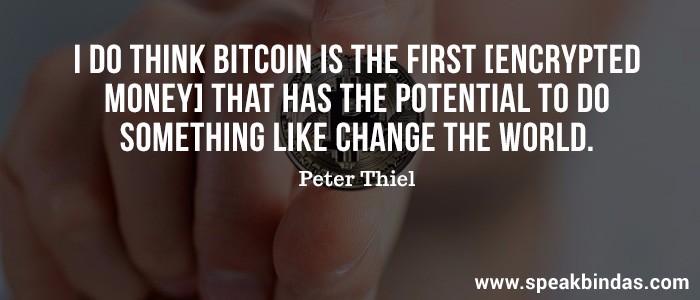 17. We have elected to put our money and faith in a mathematical framework that is free of politics and human error. – Tyler Winklevoss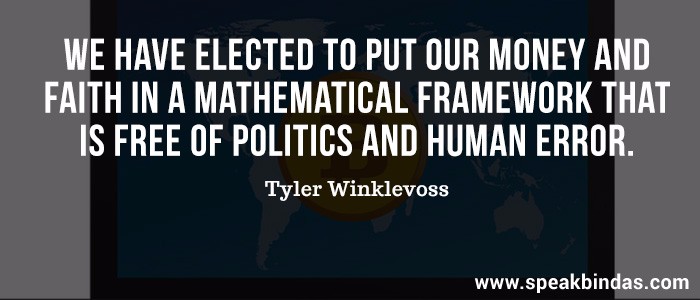 18. I do think Bitcoin is the first [encrypted money] that has the potential to do something like change the world. – Peter Thiel
19. Bitcoin was created to serve a highly political intent, a free and uncensored network where all can participate with equal access. – Amir Taaki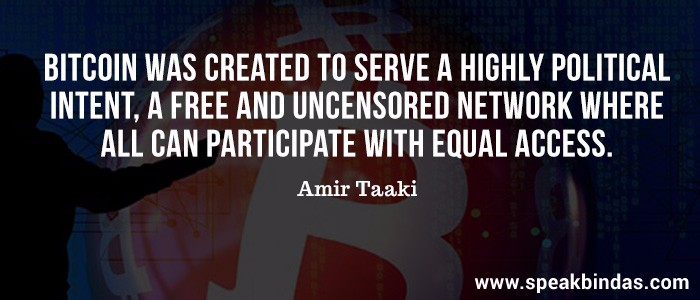 20. You can't stop things like Bitcoin. It will be everywhere and the world will have to readjust. World governments will have to readjust. – John McAfee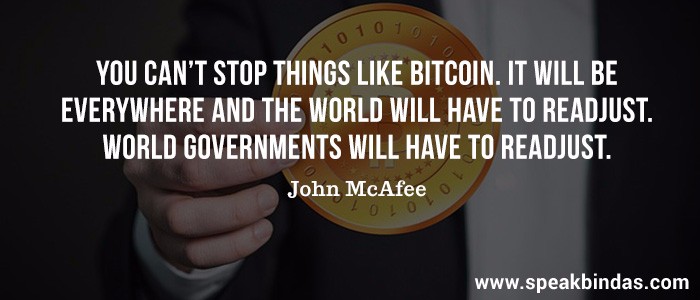 21. I am very intrigued by Bitcoin. It has all the signs. Paradigm shift, hackers love it, yet it's derided as a toy. Just like microcomputers. – Paul Graham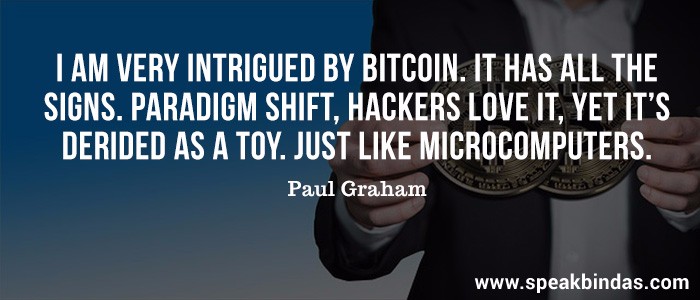 22. [Virtual Currencies] may hold long-term promise, particularly if the innovations promote a faster, more secure and more efficient payment system. – Ben Bernanke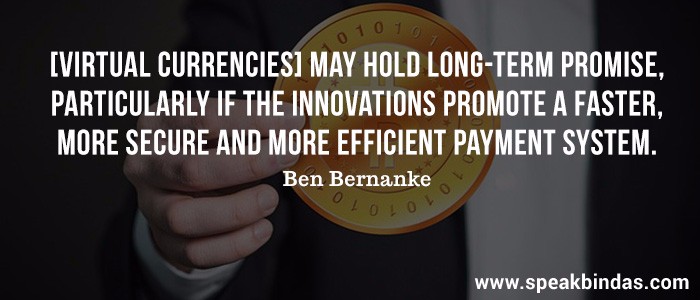 23. Bitcoin is a remarkable cryptographic achievement and the ability to create something that is not duplicable in the digital world has enormous value. – Eric Schmidt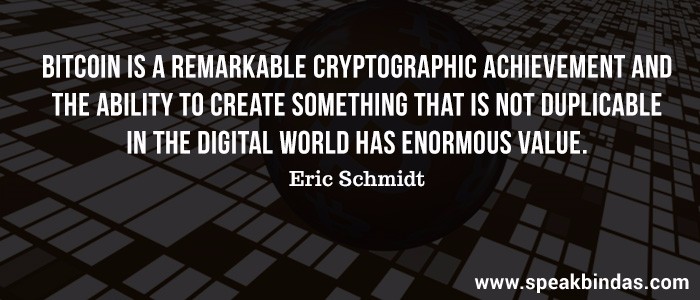 24. Virgin Galactic is a bold entrepreneurial technology. It's driving a revolution and Bitcoin is doing just the same when it comes to inventing a new currency. – Sir Richard Branson
25. I think the fact that within the bitcoin universe an algorithm replaces the functions of [the government] … is actually pretty cool. I am a big fan of Bitcoin. – Al Gore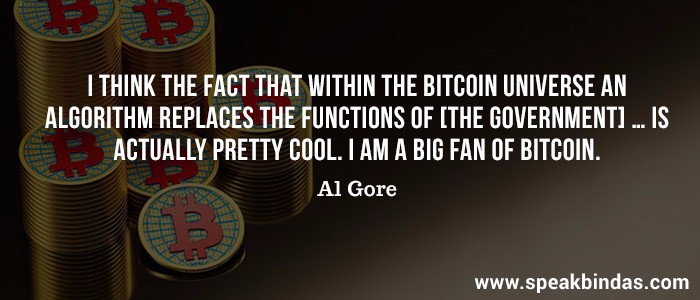 26. [Bitcoin] is a very exciting development, it might lead to a world currency. I think over the next decade it will grow to become one of the most important ways to pay for things and transfer assets. – Kim Dotcom