Humanity has observed some outstanding characters born on the earth over the centuries who just did not live but left a fragrance of their existence, inspired others and touched lives of many. They did so with their teachings and actions. When it comes to such philosophers, few names pop right away such as Socrates, Lao Tzu(Laozi), Confucius, Buddha, Aristotle and Plato. Each of them had their own of putting across their point of view across the table and gave us a new vision to how we look at things.
Among them Confucius whose real name was Kong Qui born in China in 551 BC stands tall even today when it comes to philosophy. He was a teacher, traveler, editor and politician. Prime areas of his interests were Moral philosophy, Social philosophy and Ethics where he tried to make a difference. At one point of time he was also offered a job by local government but he decided to refuse it and start his own school.

Not many people read his original books but we are very much aware about Confucius Quotes. The most famous quote which comes from him is Do not do to others what you do not want done to yourself. And there are many others, like:
"Everything has beauty, but not everyone sees it."

"Our greatest glory is not in never falling, but in rising every time we fall."

"If I am walking with two other men, each of them will serve as my teacher. I will pick out the good points of the one and imitate them, and the bad points of the other and correct them in myself."

"A man who has committed a mistake and doesn't correct it, is committing another mistake."
His life has touched many people and till date he has followers from across the globe and also having temples too.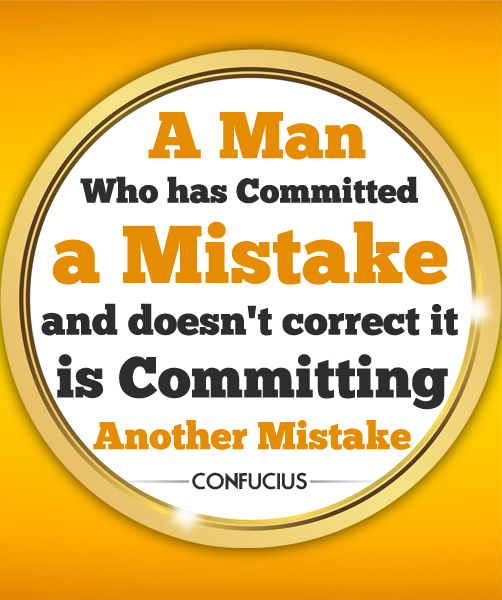 And yeah, my most favorite quote from Confucius is:
You can force the people to obey,
You cannot force them to understand.