Sports – when you hear this word and feel a spark then you're alive. Sports – when you hear this word and feel the joy then you're alive. Sports – when you hear this word and jump, then you're alive ! Be it anything – cricket, football, badminton, racing, table tennis, mountain climbing, biking, hockey,  basketball, running, cycling, swimming, golf or anything. If you're connected with any sport, you would know that I wasn't exaggerating it, rather sports is all about exaggeration, isn't it? Living life with a larger perspective.
It's a bit of shame that when it comes to sports India despite being world's second largest populated country does not rank in the top tables of world level sports events such as Olympics. There can be various reasons to this such as no existence of sports culture, poverty, lack of facilities like playground & proper guidance, gadgets etc.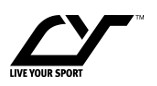 But if you observe last few years, we are marching ahead slowly but steadily. Of course, when it comes to Cricket – we are the best and it is proved twice by winning World Cup. Other than that in Tennis too we have marked a place. Players like Sania Mirza, Leander Paes, Mahesh Bhupathi etc. have helped get India reorganized in the world of Tennis. Likewise for Badminton we've Sania Nehwal, Prakash Padukone who gave India a reorganization. We've few individuals in other sports like Boxing, Weighlifting, Kabbadi, Golf where India was represented successfully. But still, we must accept that there is a huge room for improvement in various other sports.
Now that Government is also promoting sports and sports persons by organizing various domestic tournaments as well as having the facility of experienced coaches available for much needed guidance and training, the future of sports in India seems quite bright.
But there is one important thing which is really very important when it comes to sports. It is sports gears and gadgets. To compete at international level one must be prepared by its standards. This is when a sports enthu website like LIVE YOUR SPORT comes into place. What does it offer? Well, let me revise the question. What it doesn't offer? Yes, it has a wide range of gears and gadgets for almost all kinds of sports, be it Squash, Tennis, Badminton, Table Tennis, Cricket, Football, Basketball, Hockey, Running, Cycling, Swimming, Golf, Boxing, Athletics, Martial Arts, Climbing, Diving and the list goes on, they've all the essential gears required to play these sports on a professional as well as comfort level.

Sports of course is all about passion primarily but it also requires support of gadgets to take it to the next level such as sports shoes, injury products, professional kits etc. Does the movie 'Bhag Milkha Bhag' pop up in your mind? Remember, how passionate he was about running? And then with the help of professional training and gadgets he took India to international level and made us proud?
Liveyoursport.com provides awesome gadgets for sports – be it individual or group. Sports is not just about competition. It is, but it's a by product. Firstly, sports is about fun. And when it comes to fun, why not have it to the fullest by being equipped with the needed gadgets?
Let the passion meet gadgets and conquer it in a full form !