Videos of Interview – two parts
Part 1
Part 2
Dushyant Kamalia is a Marine Engineer Officer in Merchant Navy. At the age of just 23 years old, he completed his first contract of eight months and sailed all the time on a ship in oceans along with visiting different countries such as West Indies, Uruguay and Brazil.
Normally people from Gujarat are not known for joining Navy, Army or Air-force, rather they are known for their business skills. But there are some gems too from Gujarat who are serving the Navy, Army or Air-force. Dushyant is one such a young & Gujarati gem who works in Merchant Navy.
He talks about the adventurous and interesting lifestyle of this profession. An opportunity to travel to different countries is one for instance. Getting to know different culture, sea-life, sea-creatures and onboard multi-cultural environments are some of the interesting factors that do excite the youth of today.
His family supported him whole heartedly to chose a job which is rarely chosen by Gujaratis. The only drawback, if at all that is, is that one has to stay away from home for months. But at the other side, kind of remuneration, adventure they receive is extra ordinary. Dushyant says "I have been asked few a times that despite being a Gujarati why I chose this field?" to which he replies as "It's my passion."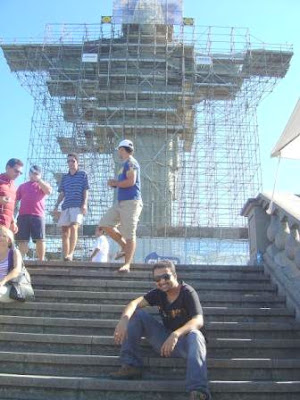 In this exclusive interview, he talks about his onboard experiences, his job profile, sea-life and much more. He is very passionate and hence delivers an exclusive message for today's parents who draw a safety line around their children when it comes to joining Navy. According to him, this profession is not hard at all if one is passionate about it.
Watch a young man living a life with total work satisfaction and with full of passion.
Photo Album