Once in life a day comes when you find yourself retired from the working life. That day comes for sure, no matter even if you are thinking that you will work forever ! Hence, you need to make some financial planning for your retirement. Few tips to inspire you to do so.
Imagine when you want to get retired
Having a look at how old you are, imagine about for how many more years you will be able to work. Based on that, you will come to know that how much you will be earning in all these left years of work. This will give you a crystal clear idea about your sure retirement. You will get relaxed knowing that you have a plan now.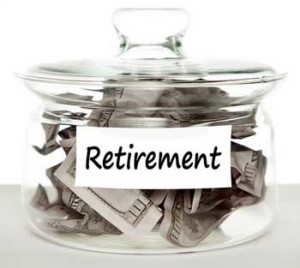 Savings Plan
Always put 20% of your earning as savings. This is called saving plan that you make habit of. It will indeed be of great help during the days of retirement. 20% might seem little low for now, or even tough looking at your high expenses but still I would suggest to do it forcefully to secure your retirement and make it worthwhile.
If you are earning enough, do not save it all rather go for some financial investment plans such as retirement insurance policy, mutual funds, fix deposit, real estate etc. This investment will come in double or triple after few years of time, when may be all other savings of yours is gone for health expenses. This is when you will realize the importance of investment.
Dream list
Make a list of things you want to do before you die. This will help you in earning more and saving more. You will know that you have few things to do to keep your retirement time busy. This will inspire you to be more sincere about your retirement financial planning because you will have few things to take care of when you will be no more working.
Begin right away
If you realize above points and have read with sincerity, start following them right away. Do not procrastinate that you find a shock when you get retired knowing that oh you got retired. It's always early to start even if you are 45 plus now in age. Start saving, investing and writing your dream list right away.