G's Breeze – Air Freshner is a premium brand of scents which are available in 36 different types of flavors such as Baby Powder, Blue Lagoon, Breeze Blue, Bubble Gum, Cantaloupe, Champa, Cherry, Citrus Aromatic, Cucumber Melon, Dark Chocolate Strawberry, Fabulous, Wild, Floral Dream, Fruit Punch, Green Apple, Leather, Lemon Lime, Linen, Mango, Mix Fruit, Mogra & Jasmine, Musk, New Car, Night Queen, Peach, Pina Colada, Pineapple, Red Apple, Red Apple Cinnamon, Rose, Loban, Sandal Wood, Super Star, Vanila, Vanilla Banana, Watermelon.
It is a product of USA, made in India by Hiswa Exim. It was launched in USA in 2016 and now is also available in India at Amazon here: https://www.amazon.in/dp/B07ZXDH11K
It's primary use are for car, home and office. Different flavors are perfect blend for your different moods. It does enhance the surrounding with the enchanting smell around.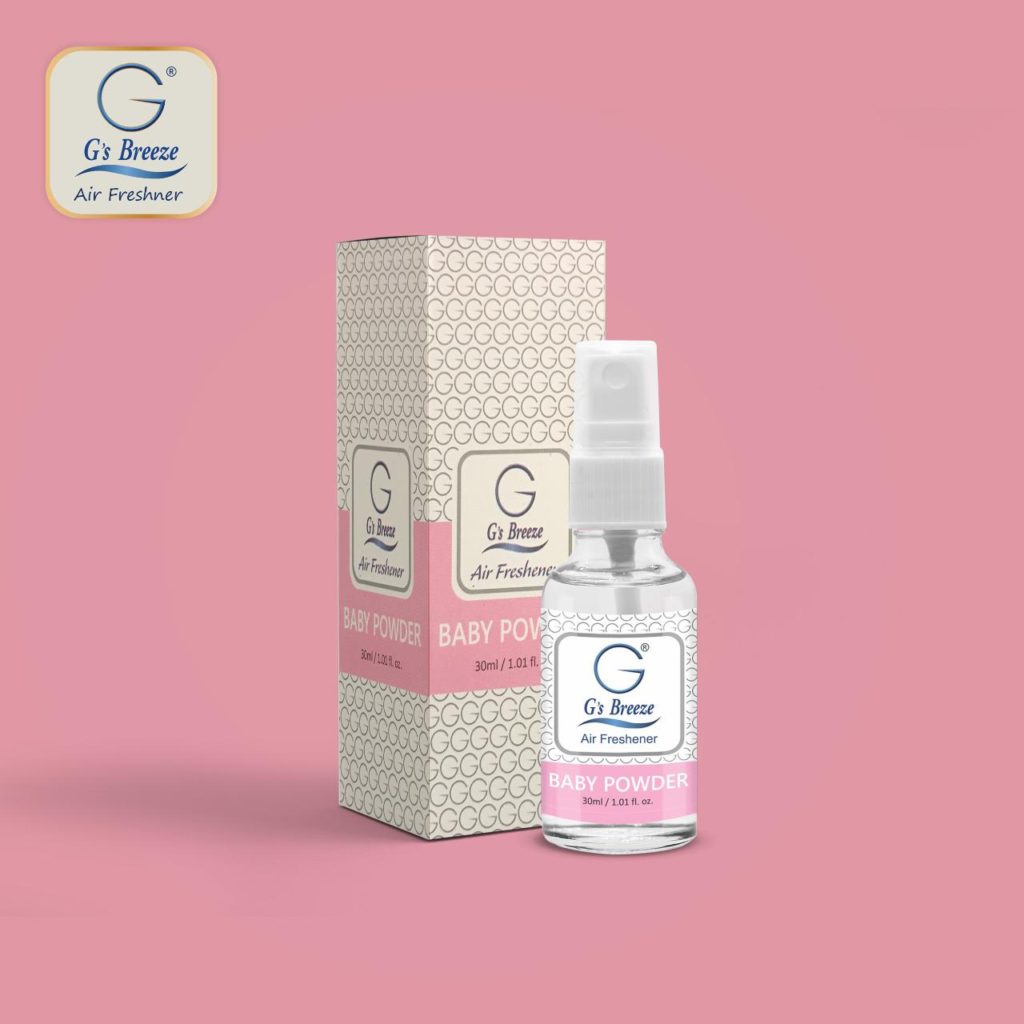 It's a premium brand having its connection with slum kids of India. The co-founders of G's Breeze, Mr. Gaurav(Gary) Chauhan and Keyur Vora have decided to donate a portion of profit for the welfare of slum kids to strengthen their education.
G's Breeze differs and stands out for various reasons, such as;
1. It's a concentrated product, hence a little bit of spray does the trick!
2. It's packed in the glass bottle. Hence, it prevents the issue of toxic smell that occurs if it's in a plastic bottle.
3. It's not water-based so no issue of evaporating. It's totally an oil-based spray and hence it's long lasting.
4. It does not contain gas.
5. It does not contain alcohol.
Its distribution channel is properly organized in the USA. And now it's available for both bulk and retail purchase in India.
The first thing that comes across our mind when we hear the brand G's Breeze is that, what does G stand for? It stands for lord Ganesha.
For USA, you can order it online here: http://www.gsbreezescents.com and for India you can order on Amazon here https://www.amazon.in/dp/B07ZXDH11K