Many people tame the notion that investing in residential properties is a costly affair, as owners have to shell out their hard-earned money for maintaining them. If you purchase a property in Prabhadevi, you can reap the benefits over long run. However, before investing in such property, you need to follow some tips that can save money and offer you with pleasant stay.
The value of a home can easily be judged with the manner it complements the desires and requirements of the motivated homeowner. Now the question is how to determine the value of on going residential projects in Mumbai?
Conduct Proper Research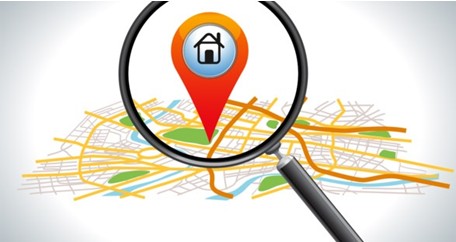 The first of locating an ideal home in Prabhadevi is to conduct a well-organized research. A proper research can also save your valuable money and getting the true returns.
While conducting research, you should see factors like price, location, payment plans, etc for making profitable purchase. You have to make a list of things, which you require. You need to see whether you are in need of two bedrooms, a parking space, a big lawn or a functional hall. In addition, look into the design that you want to have for your home. This way you can narrow your search and save yourself from the tiresome task of house hopping as well as long drives that eat away much of the gasoline.
If you think that you cannot spare much time on researching, then you can refer the 2015 guide on upcoming residential projects to get accurate details on Prabhadevi real estate market.
Update Yourself with Latest Trends
You need to update yourself with current trends that are taking place in Prabhadevi real estate market. This is the part of your research on resident projects, which are taking place in that area. This part research also suggests you the appropriate time of buying a property. If recession surfaces during your research, then it is the ideal time for buying your dream home because the prices will fall. This way you can save some money. If you want to act smartly, you can watch out the latest developments that are taking place by surfing the internet.
Observe the Property Minutely
If you have hired an agent for doing the research, then you need to take extra precautions because such professional will be always in a hurry to close a deal. During the site visit, you should check whether the building has any landscaping issues or not. That will determine how comfortably you can stay there.
If find that the unit, which you chosen has damage issues, then you should ask the real estate company to fix those problems, so that you need not spend your money on repair works. Also, if you want some modifications, ask the seller to make the necessary changes, so that you get the design, which matches with your preference.
Make an Offer
After you have gone for site visits and have chosen a unit, then you should make an offer to the seller. Through negotiating process, the price of your dream home can be brought down. Most of the time, reputed real estate developers consider the request of their customers in order to raise their goodwill in the market.
Check Your Financial Status
Before booking a property, it is advisable to check your financial status, so that you act wisely while seeking loan. You need to talk to banks and draw information on home loans. Always go for that financial institution that offers you with affordable lending rates.
These are the above said tips that will help you to save money while purchasing a home in Prabhadevi. Your ideal home should fulfill your dwelling requirements by ensuring safety and security.