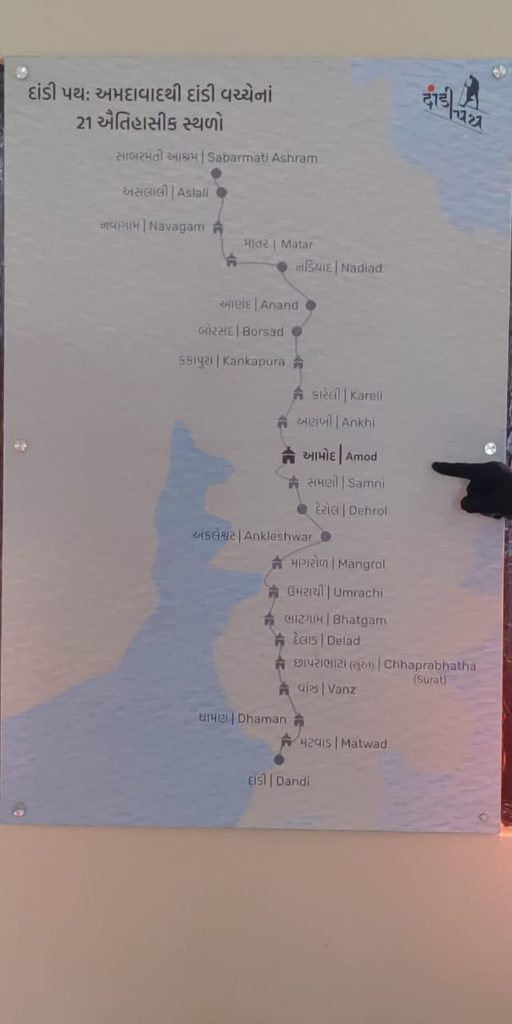 The Salt March, also known as the Dandi March or the Salt Satyagraha, began on March 12, 1930, near Gandhi's religious retreat in Sabarmati Ashram, and proceeded some 420 km southward over 24 days toward the coastal village of Dandi, where a crowd of thousands watched as Gandhi and his followers deliberately broke the law by evaporating seawater to make their own salt. Our group of volunteers cycled from Sabarmati Ashram in Ahmedabad to Dandi Beach to make a stand for our planet.
Go Dharmic is celebrating the completion of 50 libraries for underprivileged children in India.13 volunteers from countries including the UK, Nepal, UAE and Indian states Bihar, Gujarat, Mumbai, Punjab and Madhya Pradesh participated. The volunteers started riding on 17th December from Gandhi Ashram in Ahmedabad and reached Dandi on 22nd December. On the route they stopped and learned about the philosophy of Mahatma Gandhi at the Gandhi ashrams and also visited local schools, villages and witnessed about the issues, problems faced by the villagers. The volunteers interacted with the children in the local government schools and distributed food, snacks and drinks to the school children as well as promoted the idea of a clean and green India.
The Dandi memorial centre noted the salt ride as a historic first group of international volunteers cycling through the locations visited by Mahatma Gandhi back in 1930.
The ride raised awareness for the vast array of issues faced by our planet.
Founder and Chairman of Go Dharmic Hemal Randerwala who led the six day ride said 'The salt march which the Mahatma undertook in the 1930s was a stand for justice, right action and dharma. This journey was our way to honour Gandhiji in his 150th anniversary year as well as raise awareness for the huge issues facing our environment including the devastating effects of climate change. We also launched our new campaign to promote the planting of 1 million trees. Which you can support by taking a pledge to plant trees on godharmic.com in starting in January 2020.
All across the villages of Gujarat we have seen the promotion of a clean India, a green India and the promotion of a fit India and we are proud to play a small part in promoting these Ideas through our ride.
Les Male, CEO of Dubai Gold and Commodities Exchange (DGCX) who also joined the ride, said "I am honoured to have cycled the historic route from Ahmedabad to Dandi. It was challenging but it is for an incredible cause and a brilliant organisation. Across the six days, we tried to encourage positive social action and draw attention to the immediate need to preserve our environment. I commend Go Dharmic for putting this important initiative together and the launch of the new campaign to plant 1 Million trees, and look forward to working with the team to make a real difference."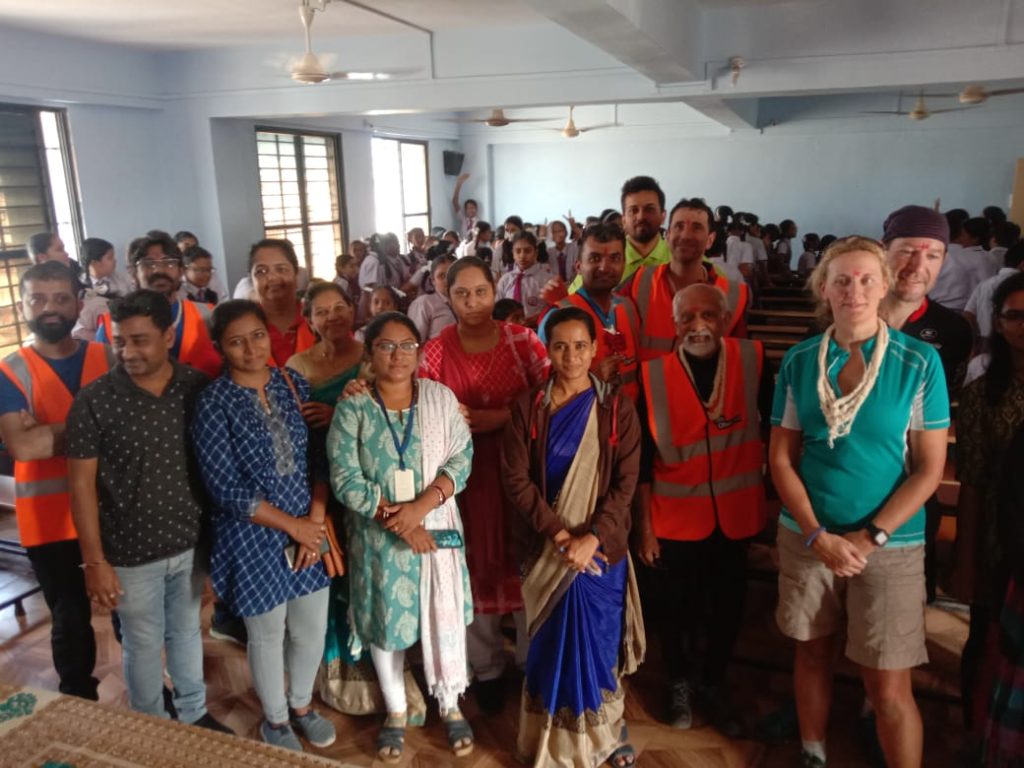 Karen Chandler-Smith, Director Lifescience Consultants based in the UK said "As an avid cyclist this was a perfect way to help make a difference to those that need that extra bit of help in rural India. We launched an important new initiate to plant 1 million trees during our ride and was privileged to meet many local people of all ages. I really enjoyed our visit to local schools to see how Go Dharmic can help further in this region. Working together we can do so much more and I look forward to supporting Go Dharmic on future fundraising activities"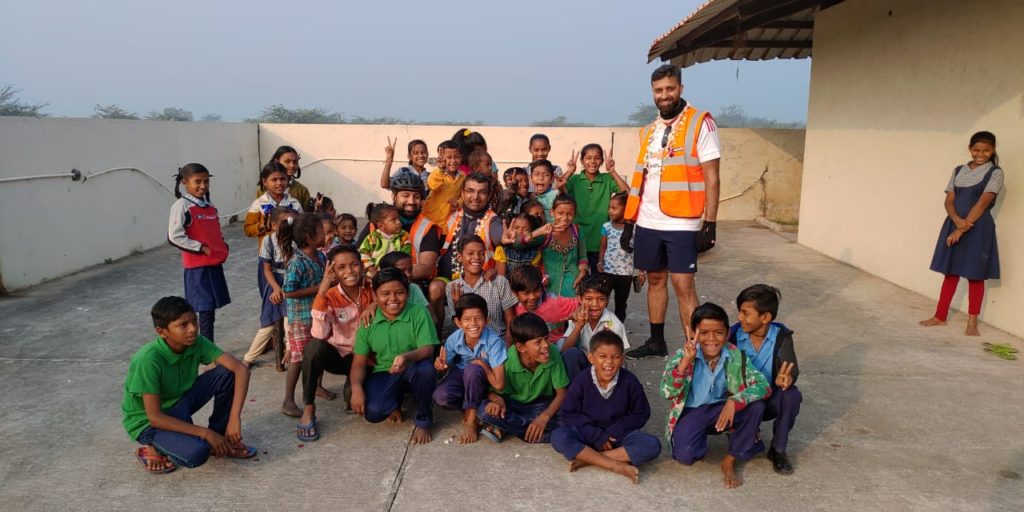 Arvind Kumar, Professor of Digital Media said "I joined the The Salt Ride with cycling in my Mind but retracing the path Mahatma Gandhi took turned out to be life enriching experience. Wading through the villages was like interacting with people, culture, tradition and much more. I will be always indebted to Go Dharmic for letting me be a part of their endeavour to help develop libraries for kids and saving nature through plantation drive. Looking forward for next such drive."
About Go Dharmic:
Go Dharmic is a charitable community of volunteers and companies seeking to make a social impact through effective campaigns. Among the many campaigns GD has 'Shape a Future' campaign has launched 50 Libraries so far which have been developed at underprivileged schools helping the education of over 23,000 children. There are also weekly homeless feeding projects which feed hundreds of underprivileged people in the UK and India.
● Over 1600 active volunteers in 20+ Cities
● 55 School Libraries developed in over 10 Different cities with a goal to help 1 million children by 2026
● Over 500 Homeless & Underprivileged people fed in 4 cities weekly