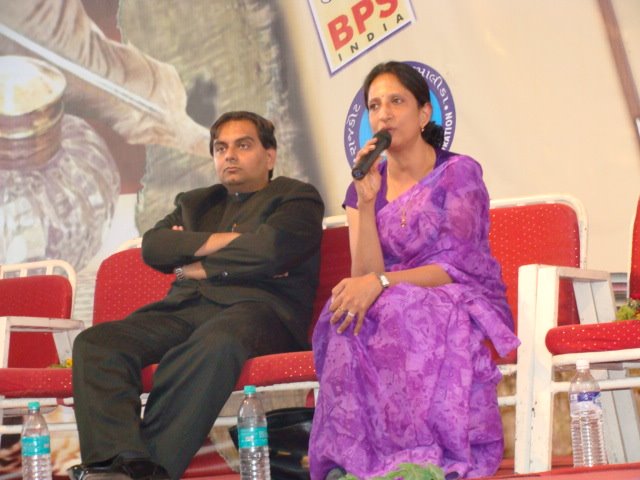 Jay Vasavada – popularly known as JV and Jaybhai among his youth fan following – has made a special place in the hearts of his readers, mostly the youth. It is quite obvious that the orthodox people can not digest his thoughts, as sometimes he writes by going out of the way. And the walking-path of the youth is 'Out of the way' only, which makes him the writer of the youth, as he sometimes notes in his article that 'he is an advocate for the youth'.
Listen to audio of interview that Jay Vasavada so happily gave. I think, he answered all questions with fun. Just listen to it and feel the vibes. I've not cut interview anywhere and put it as it is. You will also get to listen pre-interview conversation.
Jay Vasavada talking about female fans
Jay Vasavada talking about Gujaratis living in America
Jay Vasavada answering readers' questions
Jay Vasavada sharing his views about SpeakBindas
Jay Vasavada talking on Education & Earning with writing
Jay Vasavada talking about his Routine & Bachelor Life
Rapidfire Round with Jay Vasavada
————
I have rarely seen such a fireful personality in my life, whose language is straight without stealing words. Not only his writing is furious, his speech too. Versatility in his article topics is his special art.
Meeting him in person is like meeting an old friend. He doesn't get on formalities, rather connects with your mind/heart straight. His frankness is something to be appreciated.
Even living inside the shell of such huge popularity, he is down to earth. He gives respect to his readers as much as he receives from them. He is quite comfortable to be with, and this is the voice of everyone who has met him.
Listening his lectures is another opportunity which should not be missed in any case. Words seem to be flowing like mango-juice. So tasty and healthy. He creates an atmosphere where everyone feels connected with him on personal level. It's a remarkable achievement for him. Because those who have stage-fear would be knowing, how hard it is to pour even couple of lines. And like Shahbuddin Rathod says "On stage it becomes 'Ghatma Mandhi' of 'Mahatma Gandhi'". Jay Vasavada speaks Mahatma Gandhi as it is, but with additional ability of delivering it to each listener.
Well, I've had couple of opportunities of meeting him in person, and from that I've learnt more about him. Here I'm asking him questions on behalf of all his readers. So let us cherish his answers which are for sure full of energy.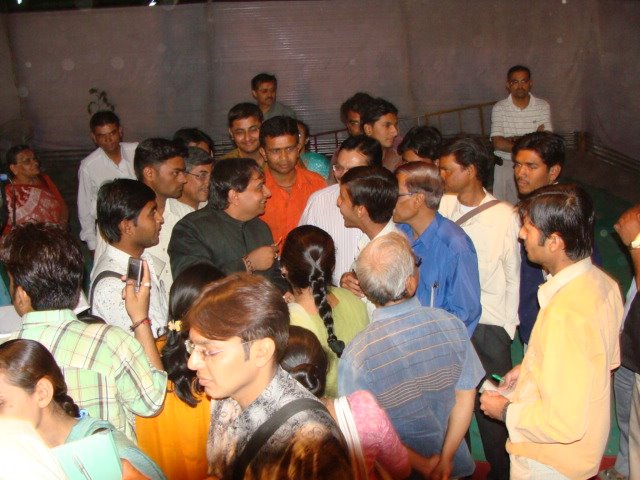 Please note that, I am writing only summary of his answers for below questions. He has answered them in length in audio, which you can play above.
Jaybhai, how does it feel being an advocate for youth?
Yeah, it's feeling very fresh and very nice. Always if you keep company of youth, you yourself will remain youth.
You will always remain in touch with new ideas, vibrant ideas, enthusiasm, energy, the sparkles that always cherish from the age and it's very natural.
Youth is a kind of bliss of heaven on earth…..(more in audio above)
How do you chose the topics of your articles as they are so versatile in nature?
There is no as such clear cut process or format regarding. Generally, what I think is that I'm a writer of mass-media. Sometimes I do write for my own pleasure for subjects which I cherish personally, but not always.  So I do it in balance. Like 10 – 15% of my writing I do for my personal enjoyment, for my own creative satisfaction. But most of 80 to 85% of subjects are related to my audience. So I'm thinking about my audience first that whether they will understand it, enjoy it, whether there is something new that I can deliver, or even if I'm delivering something old can I deliver it in some remix or fresh manner that someone will  cherish. I'm not a writer who is sitting in his house and writes at his leisure and mood and deliver a book after one or two years. .. (more in audio above)
Do you write the traditional way with pen & paper or the modern way, directly type in computer?
No, traditional way with Pen and Paper. I don't know Gujarati typing on computer. Sometimes I do use Unicode and all that to scrap or mail someone. I write my articles with pen and paper in any situation, in any surroundings, may be on railway station, may be on bus-station, two pages at theatre, two pages at home. It is like that. And many a times I use a 1 rupee pen.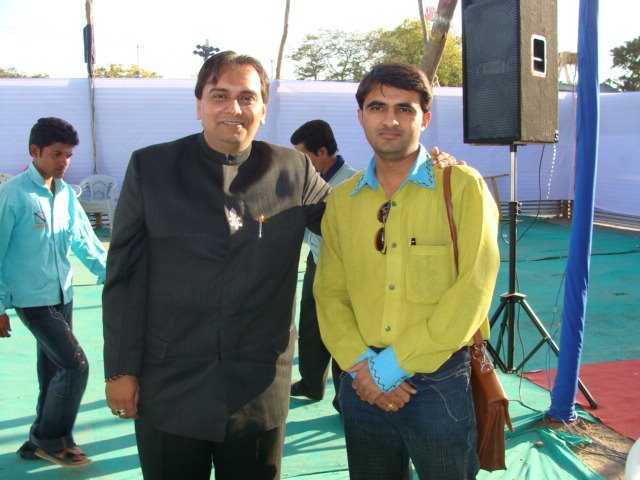 How you react to critics to your articles?
No, I never react to critics. But sometimes If I find that a person is genuinely asking something or genuinely raising some questions which I've to learn something from then definitely I can accept it also….(more in audio above)
Which are the print-medias you write for? How did it all started, you writing in various print-medias?
I write for mainly Gujarat Samachar (two columns) and for Abhiyan….. ( Here Jay Vasavada reveals about his first experience that he wrote an article for Gujarat Samachar. How it started is an interesting thing to know….more in audio above)
This audio interview also covers following questions too. Now because it is a lengthy one, I couldn't get time to transcript them, so I would request you to listen to audio please. Thank you.
To you who is your role model, and why?
Your take on current education system.
This is personal but we would like to know that is there any special reason for staying unmarried?
Being unmarried means you're celibate too?
Any special message to Speakbindas readers?
I must also add a thank you note to Jay Vasavada for not only talking to Speakbindas but also he has happily attended 'School Uniform Distribution Ceremony' at village Navagam (Ta: Gondal) which was conducted by Swadhin Environmental and Educational Trust, Rajkot
He was kind enough to spare time and spend some time with primary school children in a small village. JV said to me, "See Devang, because they are children, I won't bore them with any lecture or so, rather I would tell them a story." I must tell you that, children enjoyed it like anything. They were throught out the story, were laughing and amazed. Even I enjoyed it as much as they did. Here is a photograph of that event.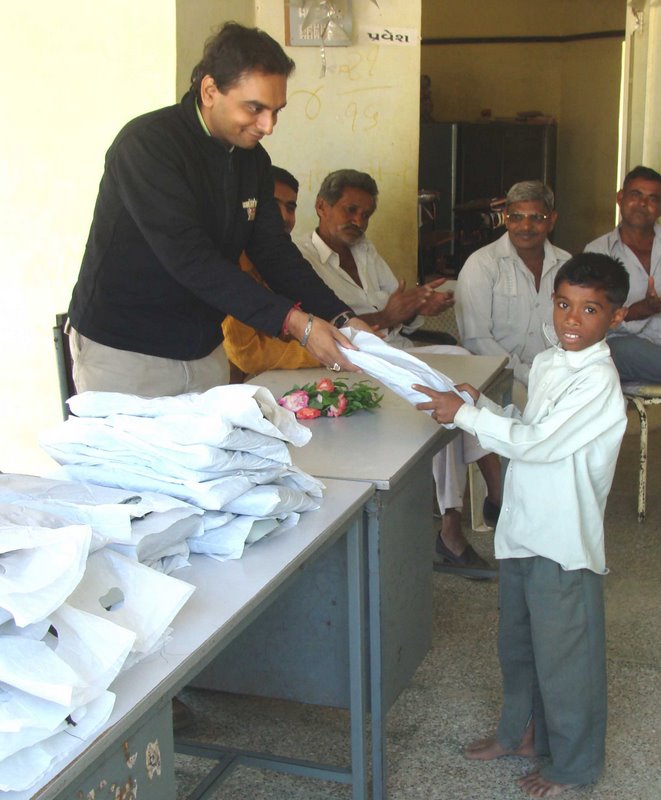 Download some interesting articles written by Jay Vasavada