How to reach/order:
Website: http://madhudhara.com/
E-mail: madhudharafarm07@gmail.com
Mob.: +91 9662166770 (Mr. Darshan Bhalara)
Address: Madhudhara Farm, Village – Kharedi,Ta.Kalavad, Dist. Jamnagar-360540 (Gujarat, INDIA)
Delivery: Home delivery across India.
---
Video Interview with Mr. Darshan Bhalara
It's been quite a job to avail the pure, raw and natural honey. How to trust? Where to find? Is the service also good? Now, these are some of the questions that arise in our mind when we want to buy/purchase honey in India. In this arena of marketing and promotion, it's not easy to pick the most trusted brand. But then, there are those too whose customers speak for themselves. A word of mouth publicity is still the most trusted one. And this is how brand Madhudhara has become successful in their business. Their customers are their ambassadors.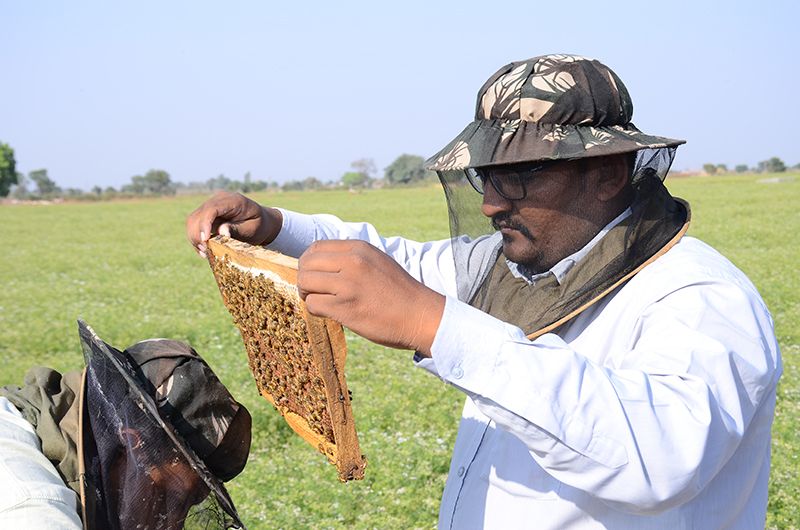 Darshan Bhalara is the founder of 'Madhudhara Farm' and his brand Madhudhara under which he sells many products, honey being prime of them.
Being a farmer by birth and then have studied M.B.A. and learnt the scientific aspects of agriculture, Mr. Bhalara has successfully bridged the gap between farming and science. His natural expertise in farming helps him produce the quality products that are good for health. And his academics has helped him make the product available directly to customer, in it's purest form.
In the times of digitalization, it is very important that:
The product is easy to avail
The product is health-conscious
The service is good
Brand Madhudhara makes sure that they follow this. Their products are easily available to order from their website http://madhudhara.com/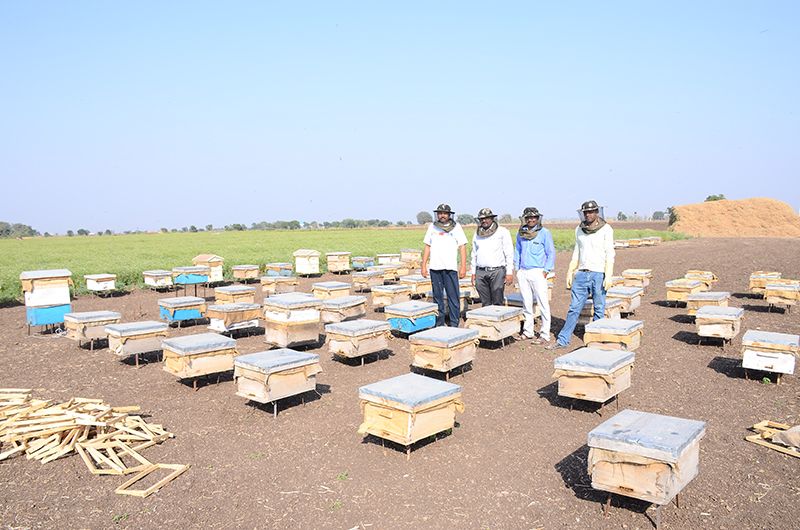 Types of Honey
Based on your choice of need as well as taste, you can choose from various types of honey that are available under Madhudhara brand. They are:
Ajwain Honey
Berry Honey
Shisham(Rosewood) Honey
Eucalyptus Honey
Each type of honey is available in its the purest raw form. That's speciality of Madhudhara brand that you get the purest natural honey. This is possible because Mr. Bhalara himself remains available at the time of extraction of honey at various farms across India.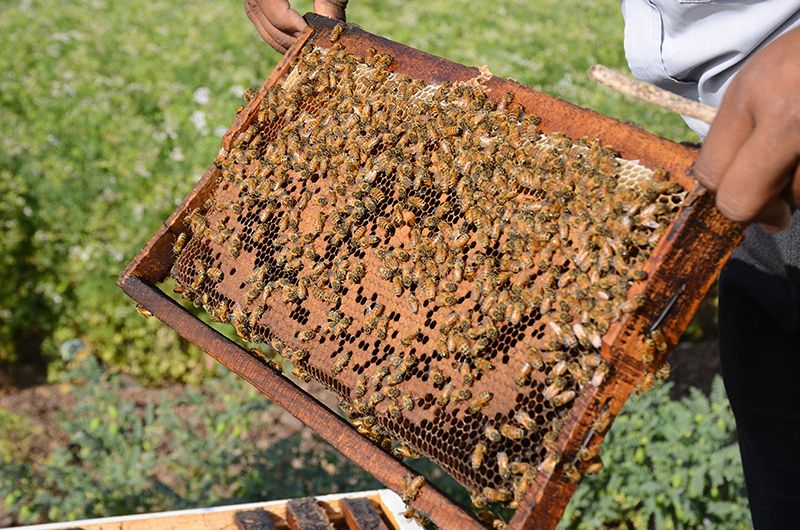 All these different types of honey is available in different weight-wise packing. One of their exclusive packing is a Gift-hamper which is a very good product that can be used as a Corporate Gift.
Other Products
Other than honey, following products are also available. Some are seasonal.
Pure Gir Cow Ghee
Khajur-Ghee
Adadiya
Positive Feedback
They have received number of positive feedbacks for honey and Gir Cow Ghee. Infact, feedback of customers is their prime source of business. It's quite a genuine one. Some notable positive feedback they received is from the Chief Minister of Gujarat, Shri Vijaybhai Rupani and Mr. Parimal Nathwani of Reliance Industries.