Children's day is special day for children. Universal Children's Day is  celebrated on 20th November in entire world. But in India it is celebrated on 14th November. Because that date is Pundit Jawaharlal Nehru's Birth date. And he loved children. So in memories of Pundit Jawaharlal Nehru and his  love towards to children whole India celebrates children's day on this date.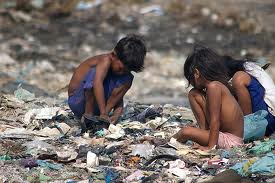 But In this fast life we are forgetting importance of children's day. Today it has become only status symbol for celebrities and politicians who make some donation to some poor children and get publicity and try to get their pictures on Newspaper or TV. And then after no one looks at those poor children until next chidren's day. But have you thought that there are lots and lots of children who are suffering from hunger and who used to live on footpath and in slums. And they have to do work at very young age. They can't study due to their poverty. They can't study because there is no proper infrastructure
around them, which can help them to make their life better. And their illiteracy lead them to criminal life and they become criminals. Only few of them will have good life. Hunger and illiteracy is the biggest problem.
In Somalia lots of children and their family is suffering from hunger. But no one is looking at them. There is same problem in each and every country where lots and lots of children who have to spend whole life in a slum. They used to get drug addict and become criminal. Somalia has biggest problem of hunger . Even UN is supplying food to that country but mafia is looting everything and lots of people and innocent children die due to lack of food and water.
No body looks at them. We only remember these poor children on a single  day in a year because we want to show to the world that we concern about  these poor children and want to get our picture and name in news paper and  want to have publicity.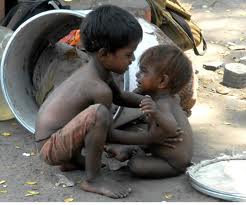 We have lots of money to spend on unnecessary things like costly mobile phones, car, LCD, Laptops, party, Junk food, Games and so on. But when it's time to donate few amount of money for poor children and for their study  and food, we don't have single penny. We can spend lots and lots money but we can't spend a small amount for these poor children. Why is it like  that???
We have lots and lots of laws for abusing children, for child sex, for child criminal. But no body wants to look at them. There are lots of children who are forced to get in to child pornography. Lots of children do drug smuggling so they can earn some money and feed them-selves and their family. Universal Children's Day also talks about children rights. But now a days it  has become once a year and then after we all forget these children.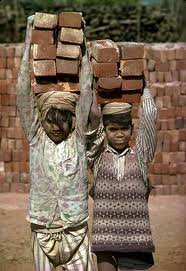 Even in India, taking work from an underage child as a labour is biggest crime. But we can see lots of children around us who work on Tea stall, newspaper boy, street cleaner or as beggar. But nobody cares about labour law. We just remember these children on chidren's day that's it.
If every one donates little bit from their income every month for a child, it will create big difference. Every one has right to live a good life. Some need  help and some do not. We all should help these children not only on  children's day but for whole life.
But every one is in race of getting ahead, no one cares what is coming on road. Every one wants to increase their bank balance but no body wants to donate a little amount for these poor children.
So take a look around you and make a donation for a poor child's study, give them proper food, give them proper clothe. And there will be your children's day.
And then after you can say Happy Children's day."
—–
Images used in this article are the copyrights of respective owners. Used for educational purpose only.