This song teaches us the lesson of life. The lyrics itself is having deep meaning. This song is meant for the generation now. If we see today's generation it is very much money minded or revenge minded. Most of the times busy in his/her own life that they don't listen to others problem or lessen their burdens. The song "Jeena Isi Ka Naam Hai" has deep philosophy. Take away sorrow of the people and in return give them happiness. Today nobody has the time to listen anybody's problem or sorrows. Take out some time from your life and listen to problems of others lessen some burden of people and in return give them happiness and love; this is the life. Sometimes being unconditional is also charm of life.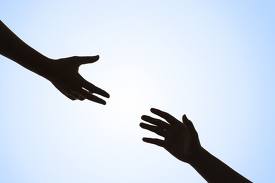 A man who doesn't have money but from the heart he is emperor. Doesn't hesitate to give away anything, which he has. Happiness increases by sharing it with others and also sharing your problem will lessen the burden from your heart. He is rich from heart. The song also says live life like essence sticks which is very short but leave behind your fragrance from which people remembers you. This is the real way to live the life.
How the normal man sings the song and teaches the deep philosophy in the rhythmic way. This song is still fresh in the minds of people. But it's very difficult to implement it in the real life. But once we do it, we get the picture of life and in the real sense we have lived our life. Take away others pain in life and give them a smile and tell them that problems are a part of life, don't get disappointed in life weather you have money or not; be rich from your heart for love for others. In the very opening song, there is an insect on the road but the actor takes leaf and places it on the tree. Such a small insect on this big earth has the right to live the life. The song also suggest us the value of relationship.
The other thing which I came across is that two men are passing in the bicycle and moving happily and are satisfied with what they are having after that the motor car passes though having the car still not discontent with life and the man standing there has nothing but still he is happy. Now this is what I call a common man, who doesn't have any luxury thing with him but still lives the life in full zest. This is the thing which we need to learn from this song and try to implement in our life. Even though struggling in entire life but always had happy face in bad times. Jeena isi ka naam hai! Help others, borrow others burden and give them the smile and love in return. Be joyful. Be thankful to what god has given us, don't expect much and be unconditional.