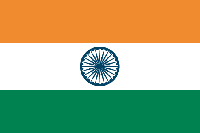 Change is not the ultimate destiny but the phenomena which defines the destiny. INDIA, my motherland, since time immemorial has witnessed changes diverse in nature. The walk down the memory lane always brings out that golden smile which reflects the proudness and the oneness with the nation. The birth of civilization in India can be traced back to 2500 B.C.
Later the Aryan tribes migrated to India. They made the Ganges river valley as their home and the culture of the land as their very own. The 4th and the 5th century spelled fertility for the Hindu culture as the northern India was unified under the Gupta dynasty. Islam entered next in India and continued to make it presence felt for the next five centuries. The 10th and 11th century brought along with them the invasion of Turks and the Afghans which established the sultanate in Delhi. At the same time from 11th to 15th century down south in India the Hindu Cholas and the Vijaynagar dynasties flourished and created a long lasting culture. This was the time when Hindus and Muslims came in influence of each other and shared their nuisances which gave the Indian culture all together a different perspective.
The next to land on the Indian soil were Britishers . In 1619, they established their headquarters at Surat. The Britishers continued to rule India till 1947.India as an infant started crawling after 1947.Poverty and a divided cousin "Pakistan" was what India was left with. Nehru under the influence of socialism started on a journey of self-sufficiency and independence. India continued its struggle against all the odd. It is then came the year 1991. This year marked the transition of India from graduating to an open economy from a closed one. This also brought India into the race of glottalization. Foreign company and foreign resources started flowing in the country.
Today India stands tall on the backdrop of the splendid history. Sanjiv Mehta, a Mumbai born entrepreneur has taken over the east India company from its collective 25-30 owners. David Cameron , the British prime minister arrived in a jaguar to take the oath of the prime minister ship. That jaguar is owned by our our very own Tata group. No doubt INDIA is claimed to be the next super power.