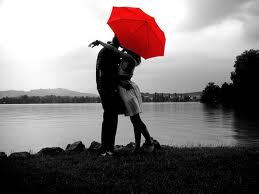 Osho Shivo is an enlightened mystic who lives his life in totality as a channel of divine love. He has coached and conducted workshops for couples which leads the lovers through creativity, intelligence, and sensuousness to the celebration of love. He is also an Osho Sanyasin going through an intense spiritual journey through Oshodhara. You can add him in your facebook profile by name Osho Shivo. You can also email him at thirdeyeastrology@gmail.com
Mansi Bhagdeo has realized that while she enjoys her adventures in chemistry, education, tarot, yoga, and mindful cooking, the true essence of her life is to give and receive love. Shivo and Mansi have co written a mystical tale "Dancing with the Timeless Beast" which is based on the transformational power of unconditional love.
In this current series "Man woman Relationships: From Conflict to Celebration", they attempt to articulate the essential conflict between man and woman and highlight the polarity between them to ultimately synthesize those polarities into a divine union. This article "Man Woman Relationship: Synthesis of Love and Adventure" is the second interaction in this series. Do check out first interaction "Man Woman Relationships: From Agony to Ecstasy".
Interview
Mansi:  Shivo, in the last interaction, you mentioned that the essence of a man is adventure and the essence of a woman is love and they both need to relate in a way that includes adventure as well as love. So let us talk more about this synthesis. How can this synthesis be achieved?
Osho Shivo: First point to understand is that soul has both the qualities, the love and adventure. Soul is neither male nor female. Hence when lovers go beyond the physicality, thoughts and feelings, they enter a magical world, which includes love and adventure both. Hence only a soul relationship can satisfy both of them. When you feel as one soul, it is so adventurous and loving and yet, it is eternal and connects the lovers to the cosmic vastness. It is deep as well as all pervasive and hence can fulfill both- the man and woman. However, to begin with, at the level of understanding, we can say that woman should drop resisting the adventures a man wants to go on by way of new experiences and relating with life in many different ways. On the other hand, man should understand that a woman just wants to stop in this moment, as she is feeling wonderful right now and hence there is no desire to change.
Mansi: The love and adventure conflict seems more natural to me than synthesis. Just the mention of a man going on an adventure makes a woman question everything she thought she knew about her relationship. If a man decides that he wants to take part in a car rally, it opens a Pandora's box for a woman. The woman is worried about so many things from his safety, to whether she would lose him to whether he is bored in the relationship. This suffering might be a bit of drama but it also might be real. What is she to do? To express her fears and be a spoilsport or to suffer in silence and repress her emotions?
Osho Shivo: Yes, when we look at love and adventure, in the present state in the world, there seems to be conflict. If it was not so, then men women would be living in deep harmony. If a man is looking for adventure, does it mean that he is bored in the relationship?? Not exactly, but at the same time, he needs to rejuvenate his spirit and feel that throb within himself. If he is not in adventure, he feels like a prisoner and it is very difficult for him to love his woman in that state. What should a woman do about this? First, she should understand that the reason she had loved him was, because of his spirit. If he loses that touch with his spirit, he is no more going to be the one with whom she was in love with. So finally this will not work for her.
Second, she should realize that he must be in love with himself to love her authentically. If that is not so, love becomes mechanical and loses its throb. Third, she should not expect what he should and should not do. However, at the same time, she should be fully expressive of what she feels, of her fears about his safety etc, but leave the final choice to him. If you do not posses and order a man, he is likely to take much better care of your emotions.
Mansi: Shivo, that would indeed be a deeply satisfying solution since it allows a woman to express herself honestly but without that nagging and accusatory tone which makes a man want to run away or shut down his own emotions. But coming back to what you said earlier, what is a soul relationship? Can you give us any example of a couple from the pages of mythology or history that were in this kind of soul relationship?
Osho Shivo: In a soul relationship, lovers feel as extensions of each other. The best example is Shiva and Parvati. Shiva is the ultimate husband, even though he has no possessions. But they are so much in love that they have become one, as shown in Ardhnarishwara form of Shiva. In deep love, all the lovers become a synthesis of man and woman, a synthesis of love and adventure. When a man is just an adventure, he attracts woman, but he is not able to relate with woman. When he also knows love, he can also relate with woman. Same way, when woman knows adventure, she not only attracts the man but also relate with him.
Now, the real question is what is that oneness of spirit which can cause the synthesis of love and adventure? Such a merger happens when man and woman surrender to each other and their energies get united. This is a state where the man's aggressive ego and woman's possessive ego get dissolved completely and both taste the divine which includes the man and woman both. It has the depth of love and vastness of adventure and hence gives deep satisfaction to both. Our ancient spiritual practices of tantra is about the taste of this state. In such a state man becomes the manifestation of shiva (the all pervasive consciousness) and woman becomes the manifestation of Shakti ( the throbbing energy). Such a union of lovers is the utmost blissful one.
Mansi: This oneness of spirit that you talk about is surely the holy grail for every couple. Yet man and woman think very differently on many issues that they need to tackle jointly for example parenting, socializing, planning a trip. Dealing with all these issues with the spirit of oneness will elevate all these tasks. Can you pick any or all of these issues to demonstrate how the oneness of love and adventure can be achieved?
Osho Shivo: When a man and woman do not have soul based relationship, they will tend to differ on everything you mentioned. For example, in parenting, they have a very different approach. It is true that the way woman can take care of the child, a man simply cant. Simply because, since woman lives in the moment, a mother can enjoy every little chore and hence can excel in nurturing the child and the child can feel the deep connection. However, her vision for her child is very limited. Man on other hand, can get bored with the routine of bringing up the child, but can provide the understanding of how to relate with the whole world and can help the child discover his own sense of existence within the context of the society.
That is why, you would see that children who have gotten the deep affection of mother but not of father, turn out to be very good in building emotional relationships, but they could not relate with society at large and success is difficult to come, as the understanding of how society and life works, remains limited. You must have also noticed that though a woman can love her own children very much, she finds it very difficult to love other children and in some cases she can even act in a manner to jeopardize the prospects of other children for sake of her own. Beauty of man is that he can love many children equally, apart from his own children and hence he plays an important role in teaching lessons of relating with others.
In case of socializing and traveling, while the man may prefer meeting new people, exploring some new subject, traveling to new destinations and participating in new experiences, a woman prefers to meet the people who are intimately related with her and would like to go to the familiar places. A woman is also a very good planner of known situations but a man is more adept at handling unknown situations.
Now, both these approaches are beautiful and if they are able to appreciate each other, every experience will turn out to be beautiful. However, because of their own ego and gender tussle, very often they tend to become stubborn about the superiority of their approaches, leading to serious conflicts.
Mansi : Shivo, you have quite wonderfully illustrated how love and adventure can be expressed in various tasks and emphasized the need to appreciate and live both these approaches in order to deepen the experience. What causes love and adventure, which is the potential for a woman and man, to disintegrate into possessive ego and aggressive ego?
Osho Shivo: Insecurity is the shadow of love and aggression is the shadow of adventure. What I mean by shadow is, that when there is no love and adventure, insecurity and aggression appear. When woman is disconnected from her inner source of love, she falls into the trap of insecurity and similarly, when man cant feel the exhilaration of adventure, he tries to get it by way of aggression. Hence their mental games of survival, manipulation and domination begins. Once that begins, in spite of their best efforts, they cannot get the joy they are seeking.
True joy can come only by way of spiritual relationship. Because of the development of mind in present era, man woman relationship is full of mental games and the ecstasy has evaporated. It is high time we understand the basic cause of trouble between genders and nurture our spirits. This is the only way.
Mansi: Thank you, Shivo for this enlightening sharing of your insights. I invite readers to deepen this interaction by sharing their experiences and/ or insights. Blessings and love to you, Shivo.