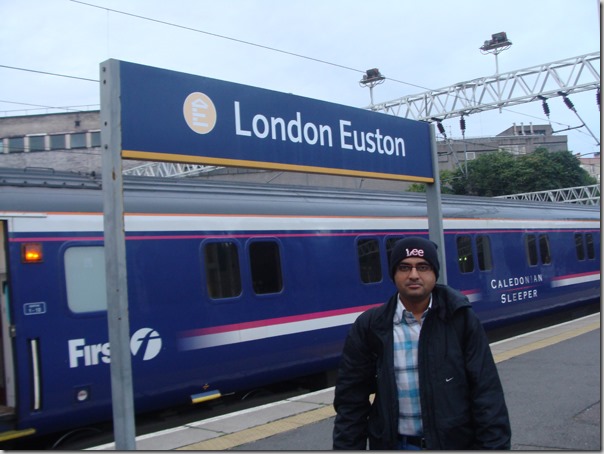 After completion of our Rotary's GSE Program in Scotland, I reached to London. GSE was sponsored by Rotary International. After its completion, I decided to visit London as it was around twelve hours distance from our last stay in Scotland. So I arrived at the London Euston in Caledonian Sleeper train. I was going to spend one week at London. Panchambhai Shukla was my first host in London. I had met Panchambhai during his visit to India in the year 2011. He had come to Rajkot and we had spent some quality time together. He knew me for my initiative of SpeakBindas. Spending one day with him at Rajkot, when we visited Saurashtra University, went to Akila for an interview, had lunch together, met couple of interesting people of Rajkot, had given us time to know each other. He himself being a poet, we had exchange of few conversations on the same. I had no idea that I would ever visit London and stay with him. He had come to London Euston station to pick me up. London being such a big city, his willingness was quite appreciable. I am sure that he had managed his personal schedule quite a bit to provide time to me.
It had been a month's time that we spent in London. And I was missing my favorite dish of Bhakhari & Sev-tameta nu shak(a Gujarati vegetable dish). I felt home at Panchambhai's home and expressed my desire to have it for dinner. His wife made it for us. It was indeed a treat, for tasting Bhakhari after a period of thirty days.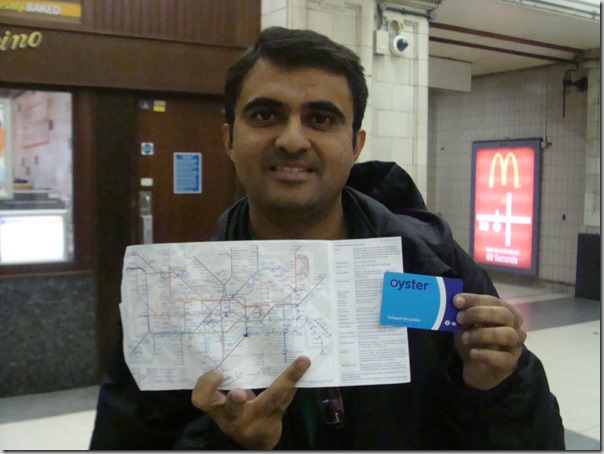 I had made a list of places that I wanted to visit in London. I had shown the list to Panchambhai. He had given me instructions on map of London about which place is where and how to reach there. I had studied the map with him quite sincerely. He had also helped me buy an oyster card which would work with the London tube as well as bus. Generally, back in India we do ask numerous people for directions when we are visiting an unknown place. Here, I was literary confused that how will be able to travel London on my own? Panchambhai had his job, and couldn't come with me everyday, which is understandable. Though, he came with me to visit Madam Tussauds museum London and we also went to Wembley together. But map helped a lot. I visited Science museum, London eye, Buckingham Palace, Piccadilly Circus, Swaminarayan Temple, Baker street, Oxford street etc. with an ease. Though, at some point I asked people for directions while I was on foot.
I stayed for four days at Panchambhai's place. Every morning I would catch a tube from Northwick Park station and then roam around London till late evening. It was quite fascinating to catch a train, walk, catch a bus, visit planned places as well as visiting unplanned places. Sometimes, while walking on a street, I would find a place so catchy that would sit there and enjoy the same. Sitting at Piccadilly circus point and witnessing the life of London was really an experience of its kind.
After spending four days with Panchambhai, I went to my cousin Vishal Shah's place. There I spent three days. I would write about the same in one of my next posts.