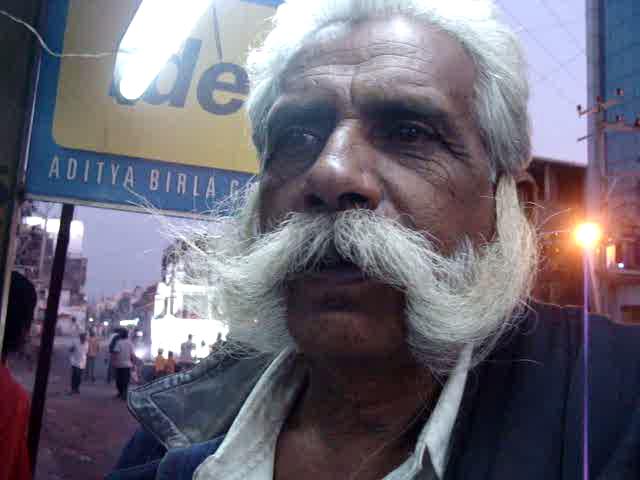 India truly is a country having variety in culture and people. One day, I was at a Pan Shop, documenting procedure of making a Masala Pan. It all went good and as I was about to leave, an old Indian Shepherd came to shop. At first glance itself, I said to myself "I need to shoot video of this person". He had this long white mustache. He belonged to the community of shepherds. Tradition and culture of this community is truly interesting. Their clothing, dances differ from common Indians.
So this gentleman was there. I requested him for a couple of photos. Who wouldn't like it? He agreed promptly. But he was little unsure about what exactly I wanted.
You can listen to his words in video. He speaks in Gujarati, and those who know this language will find it real funny.
It's rather Kathiyawadi language, widely spoke in Saurashtra region of State Gujarat.
In India, you get to see many mustache styles. Actually, we do find different mustache types in different people. Mustache is considered to be a matter of pride and every man should have it! Youngsters mostly avoid keeping it. But there are those too from colleges who keep mustache without feeling shy. During my college days, I too used to have french-cut type of mustache and beard. Aah! those were the lovely days!. It is said in Kshatriya community that Mustaches proves a man A MAN. Mostly, all Kshatriyas keep it.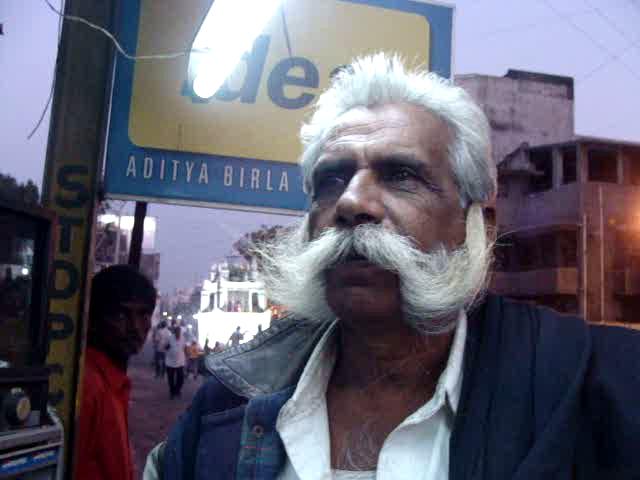 In plays, actors wear fake mustache. There are many types of mustaches.
I know of one also which is called pencil thin mustache.
Unfortunately, some people can not grow mustaches naturally. Their skin or hormones must have something to do with it.
Enjoy images I clicked of his long Mustache.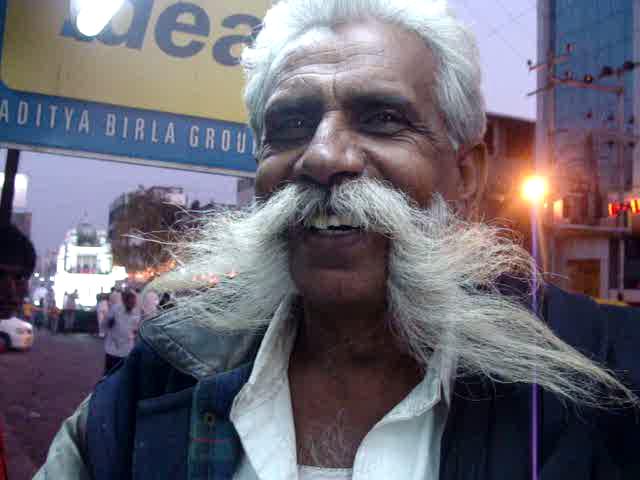 So, do you keep mustache?