The power of Appreciation
– Duration – 02:18 minutes.
In the motivation series run by SpeakBindas and Jagdeesh Padnani, this is the fourth video. First three are on Anger Management , Break the Negativity and Power of words. This is explained with a beautiful example.
—-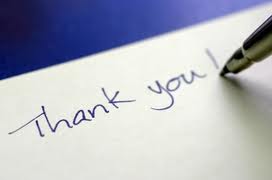 Inspirational story on the power of appreciation
Once during a prayer at Church, people were asked to remember a person who helped them sometime in their life. The priest requested them to close their eyes and remember him. And asked them to write words of appreciation to him.
A participant there could recollect memory of one of his teachers who helped him change the course of his life, but he could never express the appreciation for her such help. Being inspired by priest's words, he right away wrote a letter of appreciation to his teacher saying "You've helped me in a great way during my study days, that it changed my life. I really thank you from the bottom of my heart."
When teacher received this letter, she was shocked with happiness, because in her age of 83 years, no student had said thanks to her and hence she was under the impression that her life was a waste. But when she received above letter, she burst into tears.
She personally visited this student of her and expressed her feelings of gratitude and told him "Thanks for your letter. Now I will die with happiness and without any sorrow, that without your letter it wouldn't have been so."
——
Such a vast impact was created by that small letter of appreciation. Quite old teacher felt that her life is worthwhile just because of this letter.
Friends, I invite you to think of such a person/s who helped you at some stage of your life that it really made a difference to you. Do write a letter or make a call and appreciate their supporting deed. Who knows, even one word of appreciation from you can give a bunch of happiness to someone today?