Acharya Santosh Kumar is an eminent Vastu Shastra Consultant from Ahmedabad, India. He has been researching on Vastu Shastra for last eight years.
These days we hear much about Vastu Shastra and its benefits, but common person doesn't know about it in details.
Santosh Kumar sheds more detailed light on Vastu Shastra, its benefits and applications. Vastu Shastra can be useful in various aspects of human life.
Such as Vastu Shastra for personal life, Vastu Shastra for home, Vastu Shastra for bedroom, Vastu Shastra for marriage life, Vastu Shastra for kids, Vastu Shastra for industries, Vastu Shastra for flat, Vastu Shastra for office etc.
Santoshji says "Vastu Shastra can be useful for a roadside tea stall owner too and also for a Multi National Company. Vastu is a very ancient word. Vastu itself means 'to reside'. Having things at home in proper places itself mans Vastu. Vastu is science, and I look at it from Scientific Way."
During our detailed conversation of Vastu Shastra with Santoshji, he mentioned a very interesting and unique approach that he follows. Santoshji says "I do Tantra Vastu too, where Tantra means Technology. Tell me Devang, if your thumb has some pain, what will you do? Will you cut your thumbnail or apply band-aid on it? Similar way, in Tantra Vastu, we don't suggest of cutting furniture or replacing your existing and costly home decorations, which according to Vastu is placed in wrong directions. What we do is, we provide a 'band-aid' solution. You can keep your things as it is in your home and still can have them placed in right places according to Vastu. This is Tantra Vastu."
He describes a very astonishing experience that he had with the application of Vastu. Santoshji says "I had this couple client in Surat City. Now, they had this problem with pregnancy. It used to be mircouraged everytime.
They invited me at their home. I visited it and had a total glance. What I found was, their bedroom was directing to 'Agni direction' (East-South). Now Agni means 'fire' and what fire does is applies excessive energy to you. So this couple had this problem of excessive energy and due to it, the lady had this miscourage problem.
I suggested them to change bedroom which points to South-West direction (Nairutya).  And then see what result you get.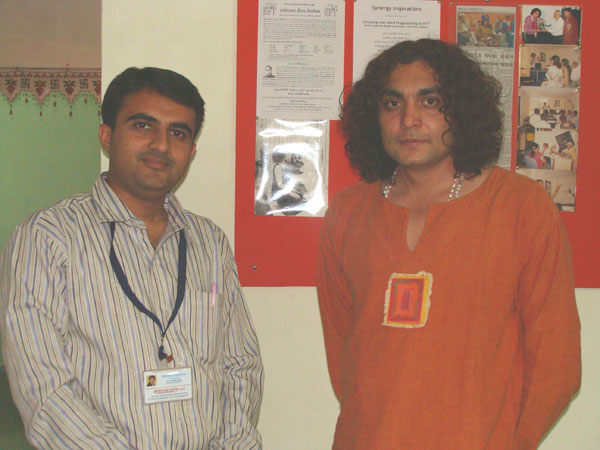 They followed my instructions. They got very good result. By following my instructions, the lady had normal delivery and gave birth to a very nice child. Today they are so happy. Vastu for home did this."
Santosh Kumar also practices vedic astrology, free vedic horoscope, free vedic astrology, free vedic astrology chart and free kundali matching. Like, he told me few things about myself knowing my zodiac sign, and he was right most of the times.