Are you planning to buy a new TV for your home or office? The wide verity of TV sets available today overwhelms customers with innumerable choices and features. It is natural to get confused and be misled by some advertisements and retailers. When online stores are providing maximum benefits, buyers are turning towards many of these online shopping platforms to get the correct information about the TV and its brands. This also saves a lot of time and money through many different offers. Buying a television is a big deal and it should be handled carefully to avoid getting something that you don't need. Here are the few basic things you should consider before buying a TV.
LCD, Plasma or LED: The two types of TV are LCD and Plasma. LED is a type of LCD, but it slimmer and save more electricity.  Plasma TV has better viewing angles than the other two. LCD and LED can be viewed from the front only but Plasma can be viewed from either side as well.  While Plasma has a wider viewing angle, it can cause reflections or glare in a brightly lit room with several windows. LCD TVs have matte screen and so they have no reflection problems. LCD is the cheapest of them all and while LED is the most expensive, it is also the most energy efficient.
Size of Screen: Choose the size based on the size of the room and your budget. The ideal screen size is between 0.3x and 0.6x where x is the distance between your sofa and the TV.
Screen Resolution: Television sets are available in 720p, 1080i and 1080p – also known as full HD resolutions. Many channels are available in full HD display which has a very superior quality. Get a TV with 108p resolution for best picture quality.
3D or 2D: Many sellers emphasize on 3D TVs. However a 3D TV does not have much use because it brings additional costs like 3D glasses. Moreover, very less shows or programs are available in their 3D version so a 3D TV will turn out to be a waste.
Smart TV: if your budget allows, consider a smart TV.  It has many different apps for web services and makes it easier to be connected through television.
Brightness Level: A bright TV does not always mean a good one. The brightness of LED TV is the best.  Choose a set that is appropriate for your personal needs.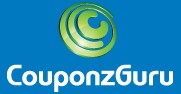 Online stores provide many deals and offers on purchase of all kinds of television. Trusted performance and guaranteed services, makes it easy for people to choose from the many options available on online stores. Some of the websites that offer TV at amazing prices include Flipkart.com, Homeshop18.com, Snapdeal.com and Amazon.in. Avail benefits of discount coupons on these websites to get a television at a great cost you can also visit leading Indian deal and coupon website CouponzGuru.com. Proper packaging and quick delivery features add on to the preference of the buyers, to use when needed.