Whether you have been dating for a month or five years, your girlfriend's birthday calls for something a little special. Meaning: do not buy her flowers or chocolate. The only thing those gifts are relaying to her is, "Sorry, I forgot about your birthday and this was the best I could come up with last minute." Rest assured though that picking out the perfect gift doesn't have to be terrifying, it just means that you have to put some thought into it. While it certainly helps if you are the type of partner who pays attention and can easily recall that one time she mentioned wanting a new pair of colorful sunglasses or a cool Polaroid camera, you just have to remember to take into consideration what she actually likes and what she will actually use. You can take the practical route and give her something that she has actually mentioned needing or give her something a little unexpected that you know she would never think to buy herself.
Stylin' Shades
Sunglasses are always a good idea when it comes to gifts. With the ability to make or break an outfit, most people have several different styles of shades to suit various moods and looks. Brands like MVMT offer a wide variety of frame shapes and colors. If your girlfriend is a regular at music festivals, go with a pair of sunglasses that will stand out, like colored lenses that boast a modern round shape and a unique frame. If she rocks a classic style, opt for the always stylish cat-eye frame, which will make her look like a modern day Marilyn Monroe. Hint: You can find some really nice watches from MVMT for you and her—nothing complementary timepieces to commemorate your love.
Instant Camera
As nice as digital cameras and smartphones are for convenience and immediate shareability, instant cameras have seen an uprising in popularity in the last few years. People are really digging the warmth and vintage look to these photos that develop right before their eyes. While Polaroid used to be the only brand that really made instant cameras, now you can find models from Fuji and Lomography as well, giving you plenty of options to choose from. There are mini film models, ones that come with interchangeable lenses so you can get different effects, and others that come with cute little carrying cases. Regardless as to which you choose, your girlfriend will love the versatility and cool factor that come with having an instant camera.
Dinner and a Concert
If she is obsessed with music, gifting your girlfriend with tickets to see one of her favorite bands is a pretty good bet. But this is something you need to join in on, since giving her tickets to then enjoy with someone else isn't going to go over as well. Spend a little more than you normally would and make sure to nab great seats, so she can be as close as possible, and maybe factor in purchasing a tour shirt. And for extra points, make reservations at a restaurant that she hasn't been to yet, so you can enjoy some dinner before the show.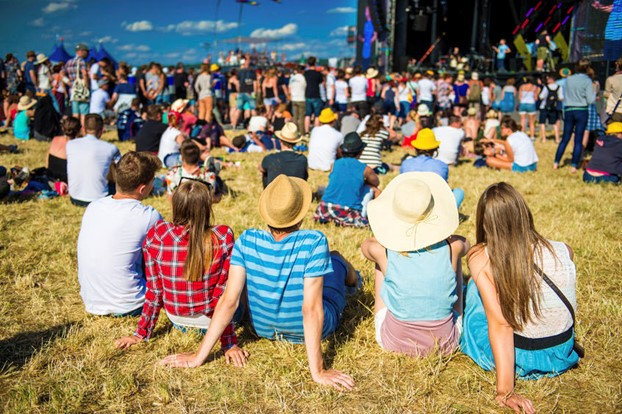 Amazon Echo Dot           
If your girlfriend loves having the freshest technology at her disposal, you may want to look into getting her something like the Amazon Echo Dot. The little speaker is way cooler than its older sister, Amazon Alexa, because not only is it much smaller, it also does a whole lot more. Just like with Alexa, your girlfriend will be able to ask the Echo Dot questions, but the newbie is way better with long range voice recognition and is portable.
Go on an Adventure
If she isn't the type that cares much for material items, plan an adventure for the two of you. This could be as simple as an overnight getaway at a fancy hotel nearby, complete with a spa treatment, or it could be as adventurous as a fully planned trip to Africa, so she can finally go on that safari she has been wanting to do since she was 10-years-old. Regardless of which route you take, it is the experience together that she will treasure always. But be warned, this gift might be pretty tough to top the following year.