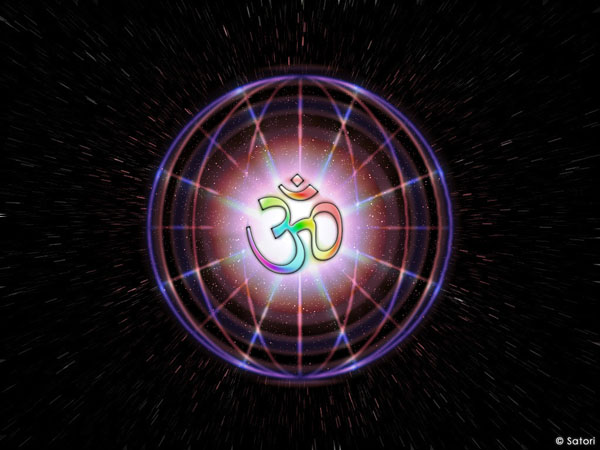 From enlightenment to being an Atheist.I know it sounds weird but this is the truth of my life.Atheism is what I am experiencing from past few days.After 10 months of ecstatic enlightenment phase just few days back I got this realization/understanding/enlightenment- part ii that there is NO GOD.
This understanding dawned upon me when I was in deep meditation and was with "AUM" (which is also known as heart beat of the cosmos).
I realized the truth that God word relates to an identity that we want to relate to. It is the invention of human mind.There exists nothing called "God". I agree to the existence of souls and supreme souls based on my experience of past life regression sessions and meditation. I have realized that Krishna,Ram,Jesus,Buddha they all are supreme souls they are also on a journey like us but they are not the ultimate destination "God". It's just that they are ahead of us in this journey but they are not God for sure.They all are supreme souls who work as our guides.God is a term that we humans have crafted. What I understand further is that we should not treat these supreme souls like God and make them un attainable and unachievable instead we should idealize them and try to learn from their life experiences.Take them as mentors if required in your journey.
Next I would like to take you through the journey that I experienced in this life where I enjoyed a peaceful childhood and then after completing studies when I entered job I realized how chaotic my life is as I desire more and then after achieving what I desire I go on to chase more and more. I was living this life till few events happened which completely shook me and made me think and re figure out things that where I am heading towards.These events made me completely distracted from the materialistic life. Fortunately at the same time I met my Guru who introduced meditation to me and after meditating for 1.5 years and PLR(past life regression sessions) and by the blessings of the supreme soul Krishna I was able to cleanse and de-condition all the conditioning and blocks that I had. I wont say all but in my knowledge most of the blocks got cleansed.I got connected to "Aum" and got enlightened.After few months I again realized that enlightenment is not the zenith. There is more to it. There is a process which exists. There is a cycle that is being followed. Enlightenment is just one state of that cycle. The cycle is "Ego-Enlightenment-Ego". In past 10 months I went though this cycle many times. Now just few days back another dimension got added which is atheism. I realize cycle is not "Ego- Enlightenment-Ego".
But it is "Ego-Enlightenment-Atheism" . Right now I am at stage 3. I am an atheist. I don't know whether I would get back to other two stages or I would remain at this or I would get new realization a new state or a new path. That time will tell. As of now I believe in three things based on my experience-
# meditation is the best gift to mankind shown by Buddha and Osho
#Souls and supreme souls exist.
# AUM is the life of this cosmos and it makes everything alive. If you are immersed in AUM you are on the right track. Aum is the life. Aum is the divine or God if you wish to say.But I would suggest not to call it God as God is strictly identity and anything which mind tried to give identity will create conditioning and which will keep you away from AUM. Better you detach yourself from the identity called "God" to get closer to AUM.
Once you are deconditioned from all the negativeness , conditionings and evil you are bound to decondition yourself from from good,divine and God. Because after enlightenment nothing exists neither bad nor good and neither evil nor divine. So after getting rid of all the negatives if one gets enlightenment then it is obvious to get deconditioned of all the goods and divine and God also. As when there is no black there is no white. That's why when I got over of all the negatives and got enlightened then I got over of divine also. When there is no evil then what is the need of divine? May be that's why I am experiencing this state of "Atheism". Where I realized no need of divine. AUM is enough to keep me alive and make me feel that Life exists.I don't need any God. Although since I got the help of the supreme souls in my journey so I believe that they are our mentor but they are not God.
After reaching this state I am experiencing life fearlessly , without any beliefs and preconceived notions of Evil or God.I can feel the power and fearlessness within my soul.I feel there is no divine which is making things easy for me or there is no evil which is making things difficult for me.It is my souls journey and it is my responsibility to own the actions and the consequences.I feel there is no one to blame to and there is no one to pray to for making things easier.Only when we are stuck we can seek for guidance from these supreme souls or get inspiration from their life's if required.Now at this stage I decide to do things best in interest of this planet earth,humanity,nature and it should be aligned with cosmic intelligence.I feel this atheist stage is actually enlightenment part ii . As I am not going to become a preacher or Guru instead I would love to be in action doing things for the people and simultaneously updating them with my articles about where my journey has reached. This was was one full circle which I have lived in past 2 and a half years.
I don't know about my further journey and whether I will get next level of realization or not. But could not stop myself from sharing this full circle of my life where I evolved from a chaotic life to an enlightened one and now from enlightened life to an atheist life where I own responsibility of everything and feel the powerful and fearless state within my soul.