Dhabkar – such a touching word! Dhabkar means heart-beat. Shailya Shah who is the prime inspiration behind Dhabkar, was kind enough to have a fruitful conversation with us. It all happened suddenly. I was visiting Ahmedabad with my friend Sandeep Maniaar. He mentioned about Dhabkar and its activities. It really interested me and I asked Mr. Maniaar whether it would be possible to meet Shailya Shah. He promptly called him and time for an interview was fixed! Good things just happen.
Enjoy the heart-beats Speakbindas shared with Shailya Shah.
Speakbindas: What is Dhabkar?
Shailya Shah: Dhabkar is a group of like minded people, who are interested in Gujarati music and literature. Dhabkar is a platform for those who couldn't carry on their hobby of music or literature. Our only criteria is your passion for Gujarati language. So if you are a writer, a singer, a musician or a composer, Dhabkar is for you.
Speakbindas: Who, when and why started Dhabkar?
Shailya Shah: I had this thought of Dhabkar two years before. Generally on Orkut, people do exchange scraps with each other, and these scraps do contain poems, gazals etc. either originally written by them or by others.
But people forget about that poem, gazal right after sending scrap. From that, I had this inspiring thought to provide a platform for this, and it remains not only virtual on internet but a physical group too is initiated. Exchange thoughts with each other. Dhabkar is my 'ManasPutra'.
Speakbindas: Shed some light on two projects of Dhabkar, Project Sur and Project Shabd.
Shailya Shah: Project Sur concentrates on making a song for your original poem or gazal and get it sung by a singer. So say, we have those writers who write interesting poems or gazals, we ask for the volunteer composer friends from Dhabkar group and they create music for the same, and while a singer from our group sings that creation.
Speakbindas: What is the procedure for joining Dhabkar?
Shailya Shah: Everyone can join Dhabkar. We have this link called 'Parichay Patra' on Dhabkar website (www.Dhabkar.com), after filling the same, your details are saved in our database. So when Dhabkar is arranging any activity or program, you automatically get an invitation in form of an email or SMS.  We have this very nominal fees for membership of Rs. 200/-. It is to cover basic expense for arranging a Dhabkar activity.
Speakbindas: How many total members Dhabkar has achieved so far? And which cities have joined Dhabkar group?
Shailya Shah: Head office is in Ahmedabad. One chapter is running in Gandhinagar and another in Mumbai. Total internet members are around 750. From Ahmedabad only we have 300 members.
Speakbindas:  What is the reason for limiting Dhabkar only for Gujarati language?
Shailya Shah: For most of the other languages, such regional groups are established and running nicely. I don't know of any group which is delicately working for Gujarati literature and Gujarati language thereof. And Gujarati being my mother tongue I have more inclination for the same. Dhabkar is a payback to my mother tongue.
Speakbindas: How often Dhabkar organizes its activity? And what it covers?
Shailya Shah: Almost every two months, we have one meeting, say a program. Where in which, new singers, poets, musicians participate.
Poem reading and Sugam Sangit becomes heart of this program. Prior to this program, an email and SMS is sent to all Dhabkar members containing entire program details. It is more like an open audition, where a poet, a musician, a singer can get in, and our experienced jury gives their remark to the creativity of particular artist.
So after a selection of particular poets, singers and musicians, we support them in the rehearsal which is to be projected in the final program.
—————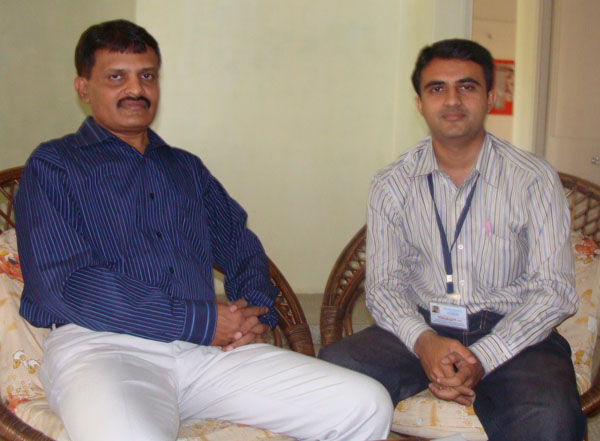 Dhabkar truly is a nice innovation by Shailya Shah and running successfully with support of his like minded friends. You can visit www.Dhabkar.com to know more about their moment.