Jitubhai Pitroda, born in a blacksmith family has only acquired education till high-school. But learning the skills of family profession he develops engineering instruments which are upto almost mark of engineering standards. With the experience of 30+ years in this field, he has made various such instruments which even for an engineering student would be hard to make. The above instrument that you're seeing is called "Ghodi" in native language. Its use is to pull the electric motor from a deep well. His skills are so powerful that if you show him such a simple machine, he can make the copy of the same. It's not easy as said. It requires micro knowledge about various parts.
He belongs to Navagam, a village with population of 2000 which hails in district of Rajkot. It is near Gondal and enroute to Bhadar Dam and fourth century old Buddha caves. His younger brother Rajubhai still resides at Navagam and looks after their work there. Their father Nathabhai guides them time to time. Jitubhai has transferred to Rajkot and takes upon building contracts, mobile tower manufacturing etc. fabrication related work. But he often remains at Navagam for such machines which requires his expertise.
He can be reached on his cellphone at: 0091 9723939330.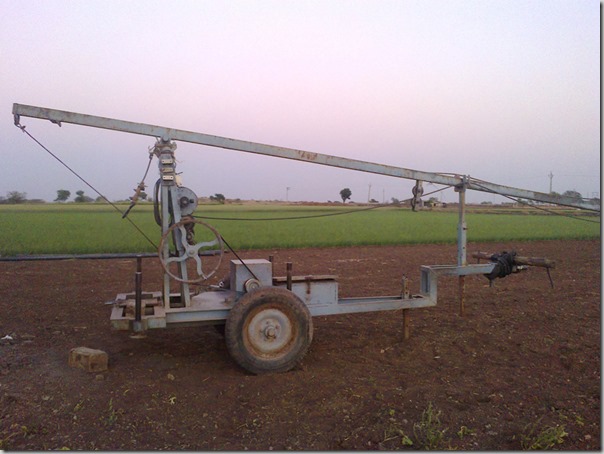 This is the photograph of a mobile tower that he has manufactured.