For the first time since I remember, Bhadar Dam was totally emptied in the year 2012. This dam provides drinking water to city of Rajkot where I live. I also have my native Navagam near by this dam where I spent my childhood. This year, there are many different kind of forecasting about the monsoon. The below pictures you're seeing is the result of initial round of monsoon in state of Gujarat of India. There is water enough for few months' provision to thousands of people.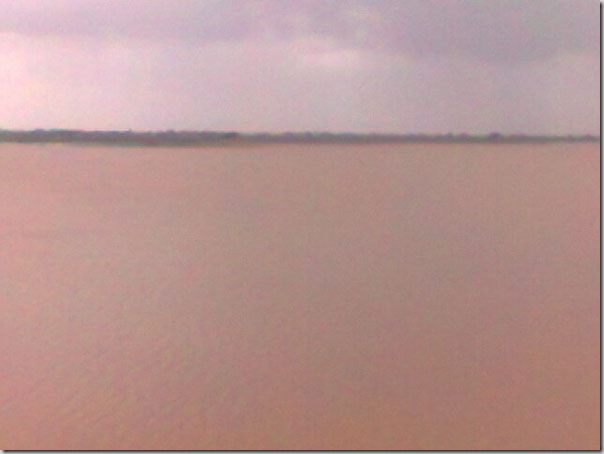 Water is the prime necessity of human beings as well as all existence. It's importance is not realized until feel the void of it. People of state of Gujarat felt it in the year 2012 when monsoon was weak and all the dams were emptied. I myself have lived in a small village and I know the importance of slogan Save water.
Well, I felt so happy seeing the entry of water in Bhadar Dam which for few months was simply a ground. Hope to have better monsoon this year in India.