Diwali is the last festival in Gujarati calendar. Last day of year. Every house is decorated by Lamp and lots of lights. Every one is happy and eager to welcome New Year. On last day of year we worship Goddess of money and Fortune named "Laxmiji". We all want to celebrate this festival with our family, friends and loved once. But have you thought that if one of our family member is not with us to celebrate this festival because he/she doing his/her Duty he/her is on the job..
If something wrong happens on Diwali we say that "This Diwali has gone bad". But there are lots of jobs that don't have option to celebrate Diwali. They all have to celebrate it by staying away from their family. And because of their duty. We are happy and we can celebrate each and every festival happily and safely.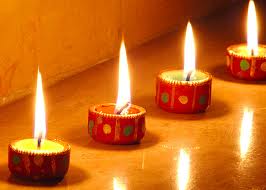 On each and every festival of our life we always scared about terrorism. All people think about terrorist attack on festival time and we don't want to happened it on festival season. But have you think Who is responsible for our peace and happiness during festival time? It's because of army on each part of Indian border. We must thank them. They are at border far away from their family during each and every festival that's why we can celebrate each and every festival peacefully and happily with our loved once. Don't they want to stay with their loved once??
I met a person before Diwali festival who had not celebrate Diwali with his family from last ten years. Because he was in army I was shocked but this is true. He only wished Diwali greeting by letter and now days by mobiles. That thing only he can do. Thanks to them because of their duty we can live peacefully and happily with our loved once.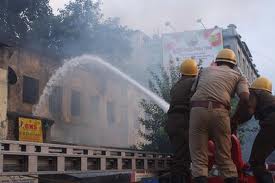 Fire department most active department during festival season specially during Diwali festival. There is a fire station near by my house and I have noticed that during this festival most active and risky job is this. Each and every hour a fire truck passed near by my home. I thought, don't they want to be with their loved once? They risk their life to save others life. Don't they think of their family? Even they don't think that something might happen to them on duty. They put their life in danger to save other life.
Another service is Ambulance service. These people perform their duty during this festival season. They are always at our service to save our life from massive accident. They are also far away from their family during Diwali festival.
Also Police persons are on their duty. Se we can stay away from crime and traffic. During festival season.
We all knows that corruption has made up way deep down in each and every Government department. But after all we should thanks these people and their duty because of them we can celebrate our festival peacefully and happily with our loved once.
So, Next time when you celebrate festival with your loved once.
Think of these people and Thank them.
Thanks and Happy New Year to them.