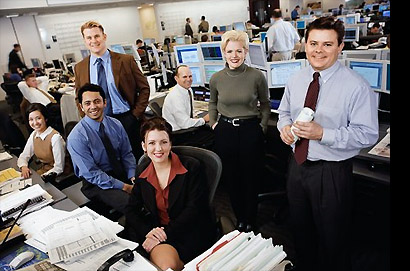 Swisscash.com was a biggest online scam, which was said to run by Swiss Mutual Fund, an offshore investment company providing services for investors who seek opportunities through offshore investing.
Swisscash plan was quite a lucrative one. Say you invest USD 100 as a one time investment, Swisscash would pay you 25% of the same every month for unlimited months!
That means, you get your investment covered in first four returns, i.e. four months, and then you sit and enjoy returns falling upon you. Now, this was a catchy and quite freaky plan that Swisscash had put into market.
It was to cheat the greedy people. And you won't believe but from various countries like India, Indonesia, Brazil, USA, UK, Australia, Iran, people invested their hard earned money.
I was one of them. I invested USD 100. I received my first return in time. But then, the company's existence was vanished! It was said that Swisscash had its headquarters at The Commonwealth of Dominica. And that was a big lie. Nobody knew it existed there, whether it had any staff. Swisscash plans were based on Multi Level Marketing (MLM). Your earnings increase if you refer more people under you to invest in Swisscash plans. And hence, it went on and on. For few months, they paid return on time (I joined it quite later, damn!). Infact, they were paying back return from the new invested money. But once they had enough money they just vanished. It was also reported that Malaysian Government put ban on it and hence it was gone. But nobody knew the truth. Thousands of rumors were available online about Swisscash. And thousands of people had lost their hard earned money, and also became a reason for loss of other people by referring them.
But somehow Swisscash was successful in impressive global investors. Malaysians were in large numbers and then came Indians.
I remember, many Indians had created their personal sites and blogs to invite referrals. Their catchy lines were almost same, giving meaning like "Become a millionaire with less efforts." This was an 'easy money' concept, which is a psychological issue and it attracted mass.
I also had telecon with a guy based in Chennai at that time. He explained me everything about Swisscash Mutual Fund and its benefits, and for how many months he is getting regular returns and so. Being impressed by him, I enrolled myself too, and I was cheated right after one month.
The photograph at the top of this article is said to be of Swisscash staff. It was available on their website. No one knew any of them personally.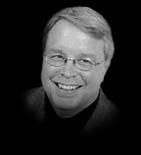 The guy you see above was said to be in charge of managing the fund. His name was said Michael Mansfield.
So after it was gone, for around a year, there were no news from the company. Of course, many rumors were floating on internet.
And now, it is said to have come back at www.smf1948.com. Because I was a member of earlier Swisscash, I tried logging into this site. I successfully logged in. Also received SMS on my cell phone. My account was up to date. And now it is said that, they will pay by Debit Card (ATM Gold Card), which is to be applied for from the Members area, which I have already done and awaiting for the same. I have no idea, whether this is going to work, or is just another scam. Of course, I am not going to invest anymore in Swisscash or any similar financial plans online.
Now, they have new plans. This is what I found on their new site.
Swiss was set up after World War Two in 1948 by the Cheviot family of France and based their operation in Berne, Switzerland for 48 years before shifting to The Commonwealth of Dominica in 1996 due to changes in financial regulations in Europe. Offshore countries flexible financial environment, taxation scheme and regulations offer Swiss's clients a more stable and higher returns on their investment.
If you go through their website, you surely will be impressed by its plan. But beware, they have cheated millions just one year back. So they can repeat the same, as they are likely to find new greedy investors for sure. But can't trust it anymore.
I will update on this post if I received that Gold Card, which says I will be able to encash my returns through any ATM. I will let you know if I really encash my returns.